Tweet
Vermont Photography Adventure Wrap Up
Wow! If I had to pick a single word to sum up the Vermont 2012 Photography Adventure Workshop, it would have to be "wow." All the planning, fussing over details, and miles traveled scouting locations paid off. We couldn't have asked for a more awesome blend of weather, locations, and personalities to create a better photography learning environment.
This workshop brought together a group of enthusiastic and excited photographers from four different time zones and all over North America. Not only was it thrilling to work with everyone but, by the end of the adventure, we all seemed like old friends. Fifteen-hour days together shooting in the field, with sleep deprivation and an instructor that doesn't see a need to stop, can have that effect on people. Funny how that works. Ha!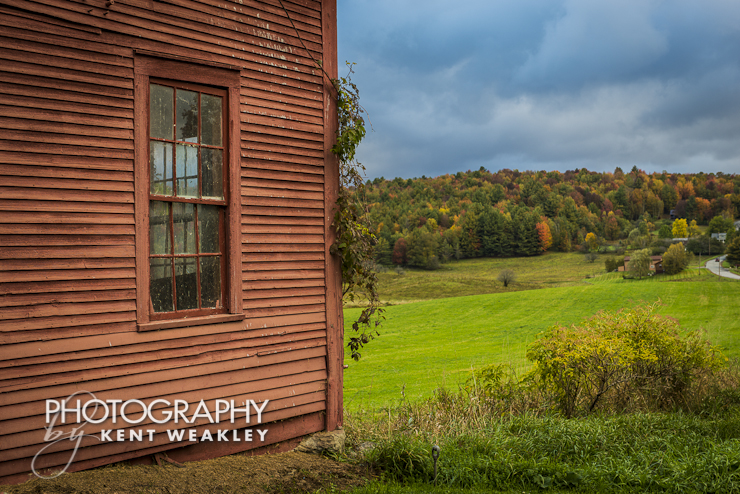 In my defense, I did give everyone the option to either ease up a bit and get some extra rest, or see more locations and make more photos. Unanimously, the group went for more images. Besides, we can rest sometime down the road! I have no idea when that might be, but it's a nice thought. 🙂
Initially, the forecast was calling for a half inch of rain on our first day of shooting. While this isn't out of the range of possibilities for weather this time of year, opening day of the Vermont workshop, really? I forged ahead, reassuring the gang that overcast skies would be beneficial to our images — and they were. I even threw in some "liquid sunshine" references, hoping to soften the idea of the perpetual moisture we would most likely be facing.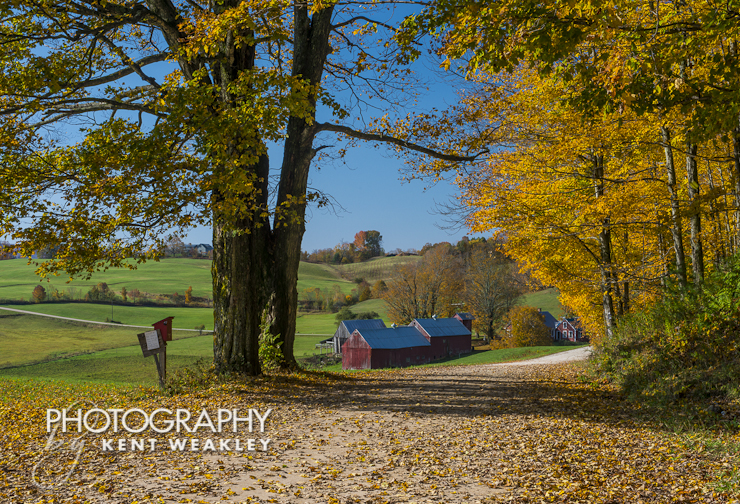 Day one:  We dodged a bullet. From location to location, we shot and shot with diffused overcast light, but no rain. I nervously peeked at my iPad radar app as a train of storms barely missed us to the south, and later a large band danced just north of us. Whew! Except for a few sprinkles, we stayed dry and started racking up images by the dozens.
Surrounded by brilliantly colored leaves, we visited covered bridges, picturesque churches, cemeteries, iconic farms, tree-lined streams, sugar houses, historic villages, and so many other places. Each location offered a variety of subject matter and everyone quickly found something appealing to fill their frames.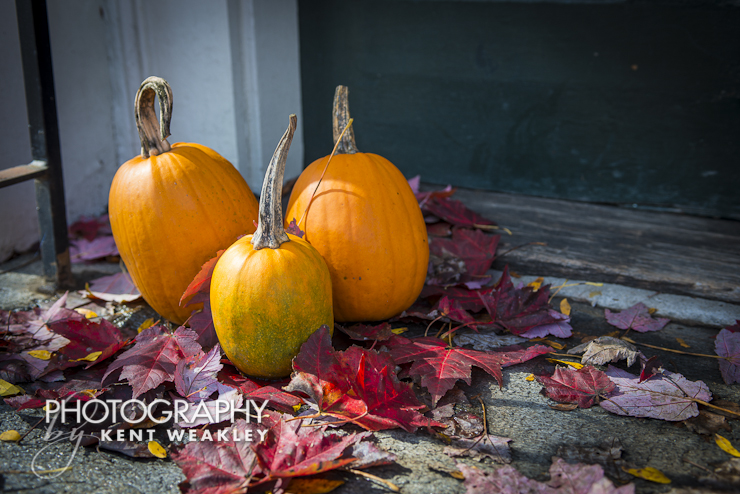 Barb managed to earn the award for the use of the lowest point of view. Her dew drop macro images, which did include the full panoramic landscape inside the droplets, couldn't get much lower, in a very good way. 🙂
Textures abounded, from old barn wood to moss-covered rocks, and photos of these were snapped up (ha) by all. I think everyone tried their hand at creating a panoramic or two, as well.
On Saturday evening, we gathered at the State Capitol building for a crash course in blue hour, with great results. When the final official shoot was complete, we headed to Main Street for an excellent dining experience at the New England Culinary Institute. I had made reservations earlier in the week, but was surprised when they seated us in their exclusive cellar wine room. The group dinner was the perfect ending to a most excellent Photography Adventure. And, as one participant commented, "That dinner balanced and offset all the breakfast bars from the previous days."
Delayed gratification is a powerful thing. 🙂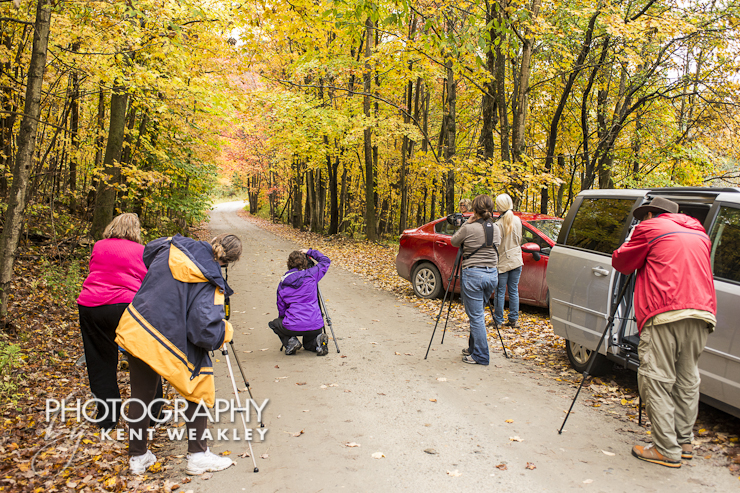 See? It was all worth it in the end. When the sleep deprivation wears off, and the stomachs are all back to full, we're only left with awesome memories and equally stunning photos. 🙂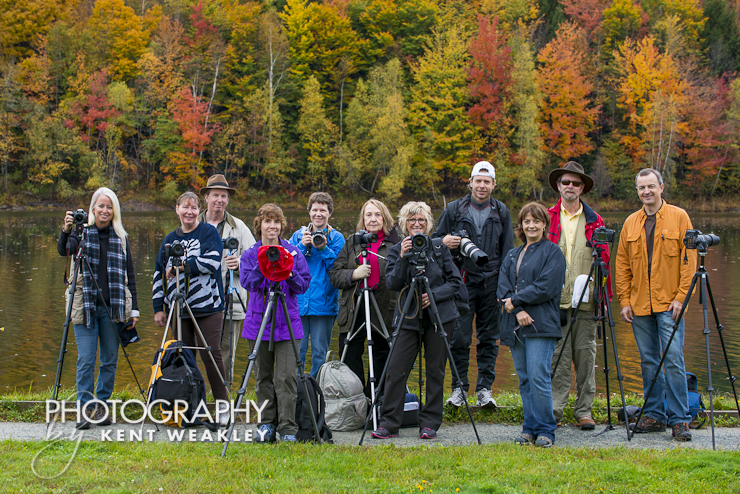 Thank you to everyone for joining us. It was a pleasure to meet you, work with you, and share your excitement as we explored Vermont together through our lenses. For me, this is a memory that will never fade. Happy shooting and I hope to see you again soon.
If you'd like to check in and see what participants are sharing from this workshop, visit our exclusive Vermont ~ Photography Adventure with Kent Weakley Flickr page.