Tweet
Sweet Shot Tuesday 106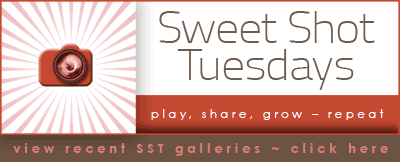 It's sweet summer time. Let's face it, there are few excuses for not making more photos. Go grab your camera and get creating. Want a megaload of inspiration? Consider my upcoming eClass.
It's time for you to add your current favorite image to the collection. This isn't about having the best shot in the world, or creating the perfect exposure. This is only about you improving your skills one image at a time, and most importantly, staying active with photography.
So, if you have a shot you've created recently that you like, please post it and share. And if you don't, no problem. Go grab your camera, create something and bring it back for all of us to see. You'll be glad you did. 🙂
__________
Here's some SST blog swag and all the nitty gritty details. Also, join us for Project 52 on Saturdays. Can't wait to see what you've been shooting!
[/fusion_builder_column][/fusion_builder_row][/fusion_builder_container]