Tweet
Surprise Adventure ~ Peru
Some situations are simply too amazing to believe.
This is one of those stories.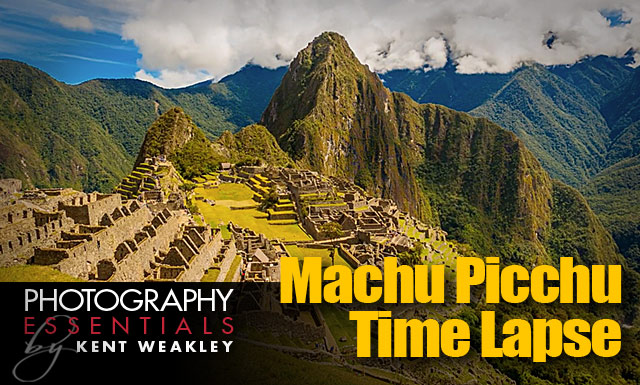 iPhone or mobile device users view time lapse video here
As you may recall, I made a journey to Mexico to visit the over-wintering monarch butterfly population. This was one of those trips that was visually stunning. Little did I know at the time, it would lead me to another journey as well.
As schedules go, I usually try to work around events for my boys so we can be together. Well, the Mexico trip just didn't work that way. The boys had a scout campout the weekend I returned home and I wasn't able to attend. Something I rarely do. So, the least I could do was to meet them at the scout shed Sunday morning and help with their return.
Still high from the mountain experience in Mexico, a fellow scout dad started asking me questions about my trip. He was interested in the butterflies, but more so in the mountainous terrain. In particular, he wanted to know about altitude sickness. I explained that most of the group was fine, but a few people felt exhausted or nauseous at times, however that was normal for the heights. After all, we exceeded 13,000 feet during one morning visit to the tall Oyamel trees, and the majority of the groves are above 11,000 feet.
"Why, what's the concern about the attitude." I asked.
"Oh nothing, we're going to be in the mountains next month and I was just wondering." he replied.
"Where?"
"Peru. We're taking a group there on a mission trip."
"Oh wow, that sounds awesome. Are you going to visit Machu Picchu?"
"Yes, but it's not part of the mission trip. More of a side field trip."
"Holy cow, that's going to be amazing. What camera are you bringing?" I asked him.
He didn't say a word. Instead, clipped to his belt, he pulled out his cell phone with a decimated spider-webbed cracked screen, held it up and smiled.
"No. Really, what camera are you bringing?" I smiled back at him.
He held it up again and just grinned. At this point many thoughts were flashing through my brain. OK, yes the cell phone cameras (and this was some Samsung thing) are very good and it is possible to make okay, even good photos with them. But this is a huge trip to Machu Picchu. Come on! You have to do more than that. I could only think of one thing to say.
"No, you can't go with just that. I'll help you pick out a decent camera and I'll get you going with it. You have to bring more than your phone camera."
At that point he began sensing my excitement and the urgency of the situation. I thought I had him talked into purchasing a better camera. Until he spotted his wife and called her over. He gestured and mumbled a few words to her that I couldn't make out. Then he looked me in the eye.
"I've got a better idea. Instead of buying a new camera, we'll just bring you along with us. We have an extra ticket. And then I won't have to bother taking any photos."
I was floored and blew it off as a joke at first. Then the reality of his words sunk in.
"Are you kidding? No, no, no, I can't do that…"
"Nope, you're going." he said.
And I did.
That's how I ended up going to Peru five weeks after my Mexico adventure.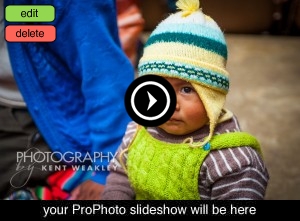 Peru was an amazing experience, from the welcoming people to the culture, traditions, scenery, history, and on and on.
We stayed in modest accommodations at one of the host churches. Every night the water was turned off around 11p.m. Not by the church, but rather the city. And it was never hot, despite the apparent attempt to install an electric water heater just for us. Which, by the way, was an electrical device attached directly to the shower head and then wired to a breaker on the wall. If you put your foot on the drain during your shower, you felt a tingle. Not kidding.

Our base location was in the high altitude city of Cusco (11,000+ feet above sea level) and we ventured into outlaying areas to visit remote mountainous communities. There was an immediate sense of appreciation for all we have at our disposal. Seeing families living in little more than shacks and eating next to nothing on a daily basis, really was a striking image. We visited hospitals, churches, schools, senior homes and a few very humble private homes.
As planned, we spent a day in Machu Picchu, the site of ancient Inca ruins believed to once be a sacred gathering location for communal events. The site was only discovered a hundred years ago by the American, Hiram Bingham. When the Spanish concurred the Incas in the 1500's they never discovered Machu Picchu and the legend is that no living Incas revealed this location to the Spanish.
Getting to Machu Picchu from Cusco, we were driven in the dark of morning to a town two hours away to meet the train. Terrorist threats had closed the train station in Cusco, so apparently the train station in the next town was safe. It was a bit unnerving, but our driver's skills turned out to be the only hair raising event of the day.
After hours of travel by car and train we arrived in the base village of Hot Springs (Aqua Caliente). From there we ascended numerous steps, constructed by the Incas themselves, the sight of fog rolling over the ruins was worth any minor inconvenience of waking at 2 a.m. With my Nikon D800 I started firing away at the scene. Then I had an inspiration – time lapse sequences of the fog. I managed to capture five sequences ranging from fifteen to thirty minutes each with images being captured at five second intervals. I used my Nikon D700 to capture the time lapse, which allowed me to keep making still images with the D800. Later I edited the sequences together and created the video you see up top.
Life is amazing and sometimes things come together in ways we could never have imagined, in our wildest dreams! 🙂