31 Days To Understanding Photoshop Covers:
Saving Images for the Web
Isolating and Popping Colors
Speed Increasing Keyboard Shortcuts
Six Lessons on Understanding Layers
Converting Images to Black and White
Removing Unwanted Items in Photos
Select Hair and Remove From Background
How to Select Elements in an image
Creating Powerful Visual Focus in Images
Learn How To Make a Dynamic Collage
Understand Color Spaces
How to Size and Crop Images
Levels and How To Use Them
Troubleshooting
You Might Be Wondering…
• This is an all-digital eBook with Video links, no printed material to clutter or pollute. • This eBook is geared towards any photographer or creative, beginner to professional, that needs to understand Photoshop. • For best interactive viewing of this eBook, use the free app 
Adobe Acrobat Reader
. • This eBook can be viewed on any computer or device that can browse PDF files • For best results, download uncompress files on computer first, then transfer PDF to other devices • In order to view videos, you will need internet access. • If you have any questions about this eBook, 
please email me direct
.
Guaranteed Knowledge!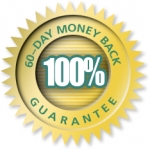 If you are not happy with
31
Days To Understanding Photoshop
 within 60 days, I will refund your money. If you're looking to learn the fundamentals of the Histogram, I'm so positive this eBook will work, I'll return your money if it doesn't. It's that simple.