Tweet
Shenandoah National Park – Skyline Drive in Fall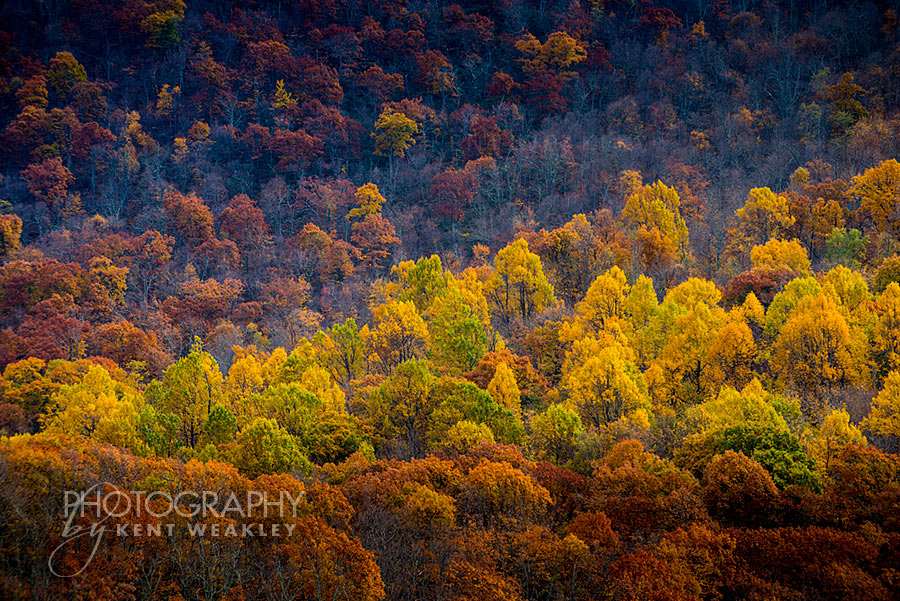 Recently after completing the Marine Corps Marathon in Washington DC, I decided it was time to visit Shenandoah National Park in Virginia for the first time. I've heard so much about Skyline Drive and the fabulous views, so it was time to check it out myself. I had to wonder on this quiet Monday in October, while there were not an excessive amount of visitors in the park, the previous weekend must have been a different a story. The air was cool, crisp, and filled with autumn. Color was omnipresent.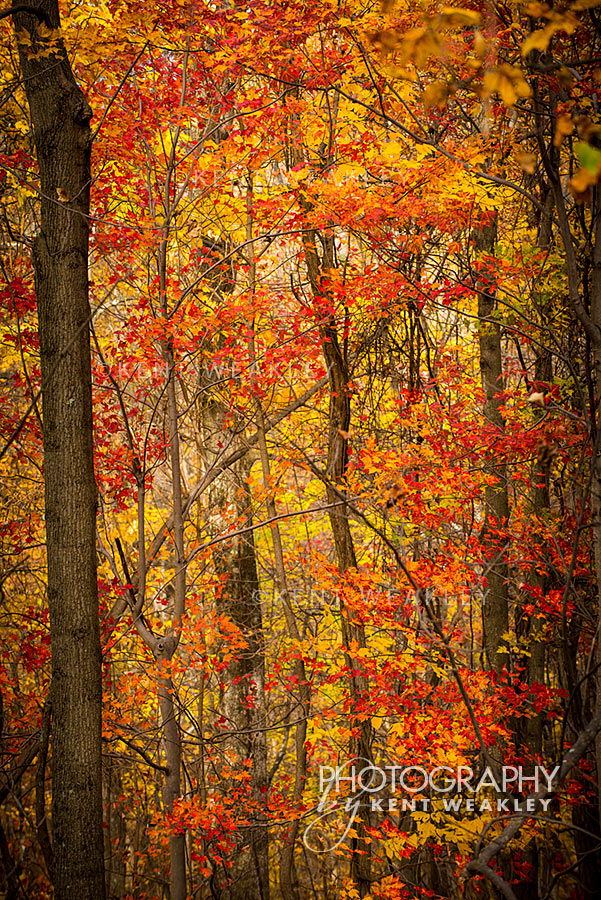 My journey started at the North entrance and headed South for the full 109 mile stretch. Internally I was conflicted with wanting to photograph, enjoy the moment, and move a bit quicker than the 35 mile per hour speed limit would allow. I still had an eleven hour drive home. After realizing two things were certain–number one, I could not begin to photograph all the views and number two, this was going to take the full day, then I began to relax and enjoy the moments as they came.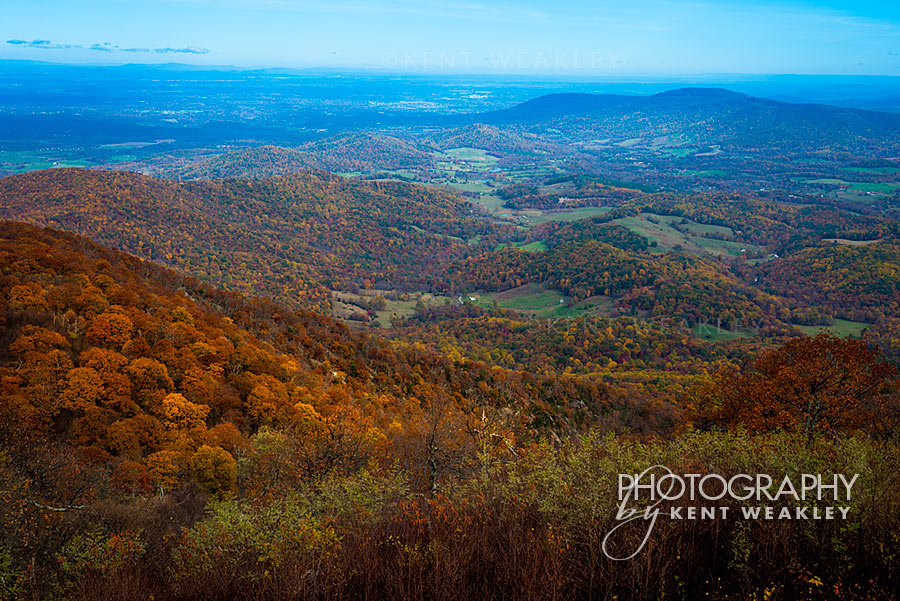 The Shenandoah Skyline Drive winds through the elevated ridge line of Virginia's Shenandoah Mountains meandering lazily from side to side. Stunning views across the valley appear to the East and then a moment later similar views appear to the West.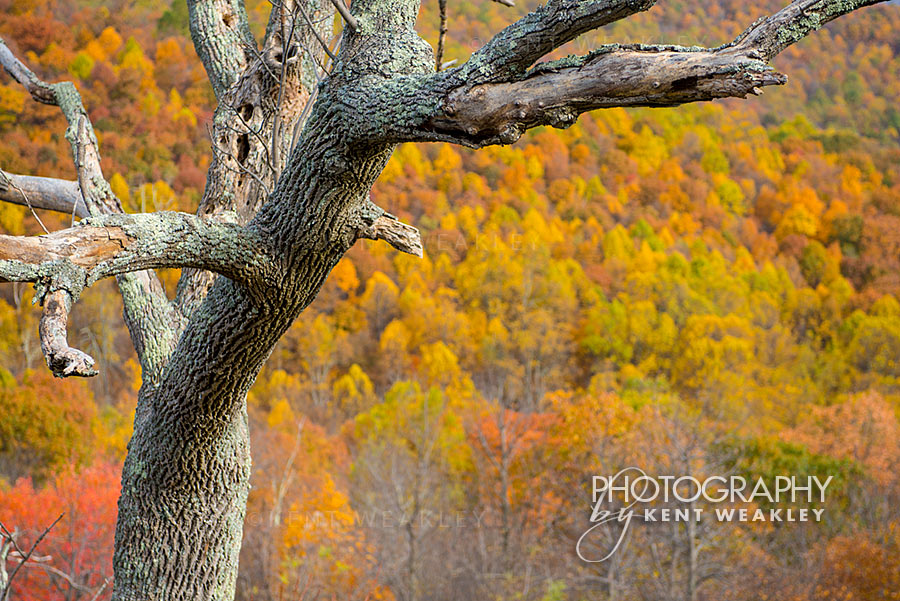 Paying attention to the light as it danced along the canopies, in and out of clouds, and across distant farms was magical. Frustrating at times, yet magical, as I could see the light was ideal in my rearview or perfect ahead with no pull off available.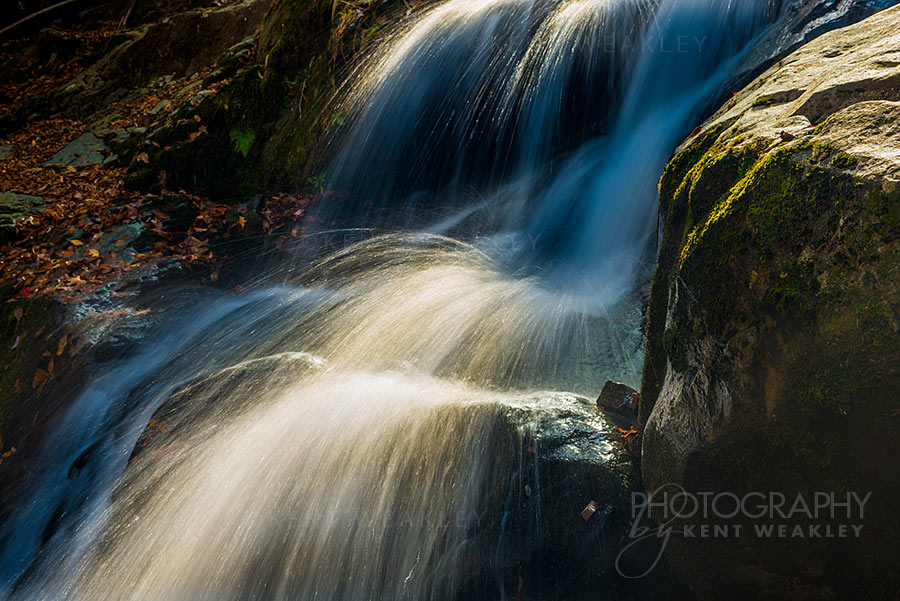 Despite this game of hide and seek with the sun, several times my location, ability to safely stop, and the stunning Shenandoah scenery aligned with the glowing low fall sunlight.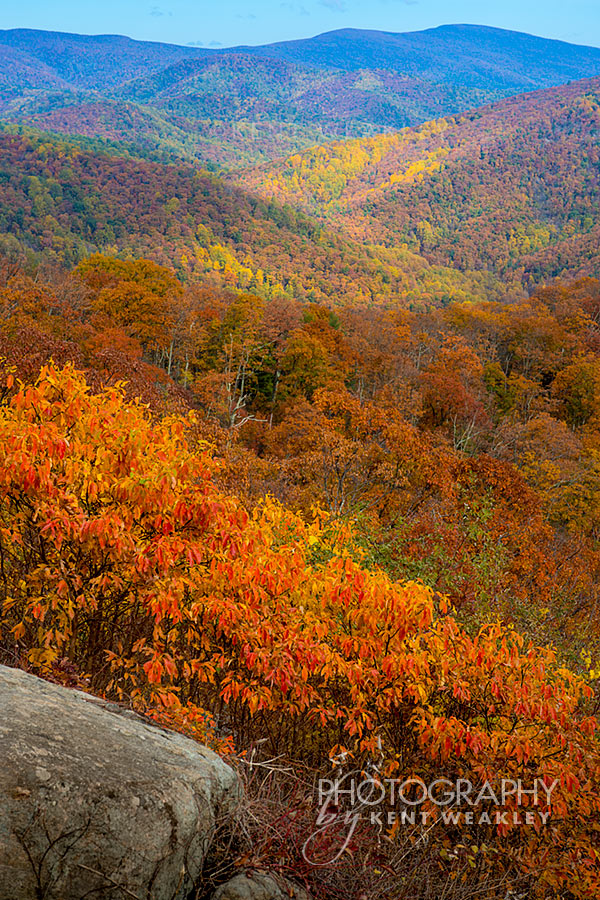 These. These are the moments we photographers live for after all. They do come sparingly I believe for a reason. These collisions of timing are the rewards for patiently living in the moment, awake, and aware of life's always unfolding simple subtleties.