Project 52 – Week 39 – Collections
Project 52 – Week 39 – Collections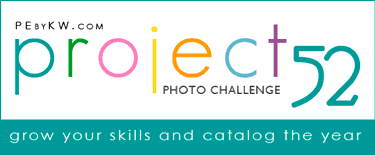 This week's theme – Collections
This week's challenge is ripe with possibilities. Macros, light-painting, bokeh, shallow depth of field, the sky's the limit. Wow, I've collected so many things in my life, from stamps, baseball cards, rocks from around the world (that one got heavy), sand from various beaches, even trees. Yes, I'm not joking about that one. Our local electric company did some serious cutting back of growth on power lines, which included taking down many trees. They paid a company to BURN them! Can you believe that? So I arranged to have some of the nicer ones dropped off at our place and later they were milled into lumber. So, I would say, that goes to show collecting has no boundaries. I can't wait to see your collections.

__________
P52 linky pages post Saturday at 12 midnight EST and are available until midnight the following Friday. You have all week to post up.
Please be sure to link to your permalink only. P52 Questions? Here are all the details, some P52 swag, and be sure to check out all the upcoming themes. Also, join use for Sweet Shot Tuesday.