Tweet
Photoshop World
The energy and excitement of Photoshop World seems to be contagious and more powerful each and every year. Judging by the crowds waiting this morning for the keynote address, attendance has surpassed last year's heartily.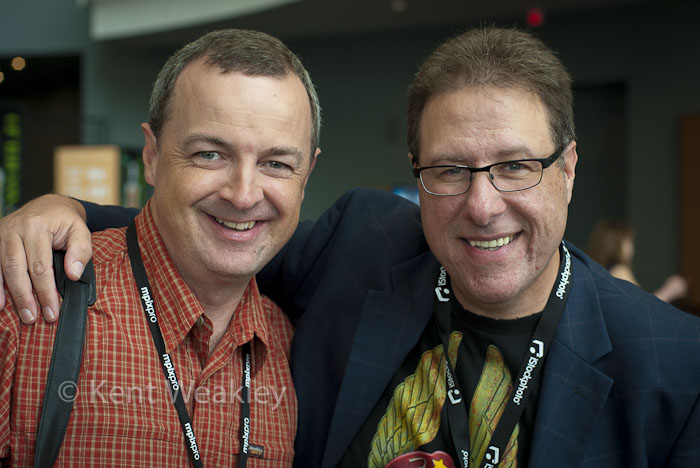 If you stop for a minute and consider all the people Scott Kelby has helped educate directly and through his books, online training, videos, and live conferences, it's truly staggering. This man is a educating and marketing genius, to say the least.
The most enjoyable part about Scott, is that he's Scott. His humor, compassion, and attitude are that of a best friend. And in that, most likely, lies his secret to success. Despite the volumes of endless material to be learned at Photoshop World, Scott, and most ever instructor for that matter, is down-to-earth, humble, and sincere.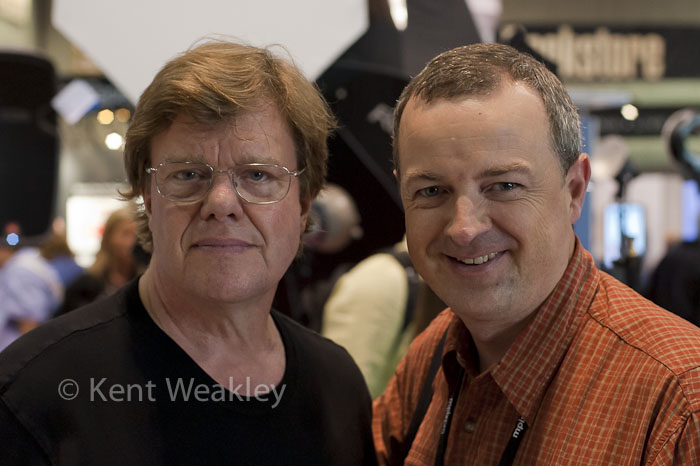 Joe McNally. How do you describe Joe? Well, Joe is from New York, as you may gather from the restrained, what-the-hell-are-you-taking-my-photo-for expression in this photo. But I won't hold that against him. This guy is the Guru of all that is Nikon and Speedlights. I've gained endless knowledge from Joe and through his witty, chuckle-filled examples discovered the deceptive simplicity of lighting with a single flash. Put it this way, Joe could teach your grandmother how to use a speedlight and make images that are worthy of awards. Yeap, that's Joe. He really is that good.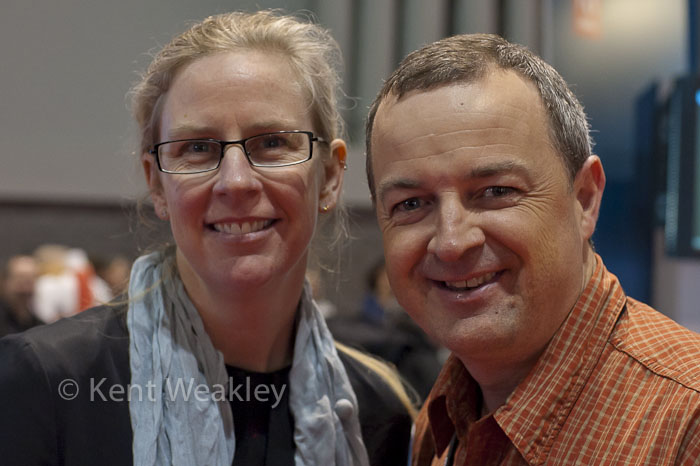 Adobe is so fortunate to have Julieanne Kost in their stable of extremely talented educators. Whatever you do, don't blink during one of Julieanne's presentations. She effortlessly glides through the deepest darkest depths of Photoshop, Lightroom, or anything Adobe with ease, grace, and dignity. Simultaneously dissecting the nuances of Adobe Camera Raw, digital workflow, custom interface settings, and keyboard shortcuts to Julieanne is like driving and listening to the radio for the rest of us. Besides providing instruction to creatives, Julieanne also is very involved in her own creative passions.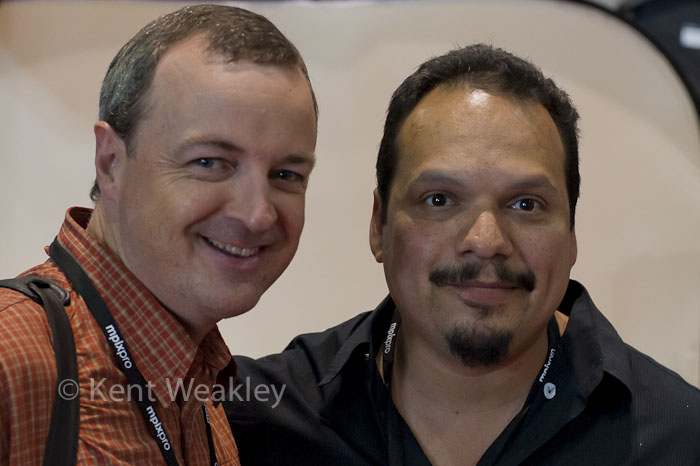 Rafael Concepcion or RC is the 'gentle-giant' of this group of gifted Photoshop instructors. His presence can be deceiving, compared to his patient, soft-spoken manner. Displaying great care and compassion, RC is truly at home teaching and educating others. You can easily see his joy when he shares new ideas and concepts that connect with his audience. He's having a blast doing what he loves and it shows. It's a win-win!
Day one has been a blast with information flying in every direction. Thank you to all the great instructors who make Photoshop World the powerhouse that it is. Time to rest and get ready to do it all again tomorrow.
________________________________________

Kent Weakley runs an educational photography blog titled Photography by Kent Weakley, where he shares photography tips, links to other photographers, and his love for photography with anyone who's interested. He is currently offering online eClasses in Night Photography and Photography Composition. You can also find him on Twitter, Flickr, and Facebook.