Tweet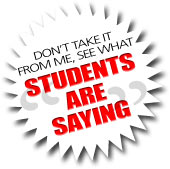 As photographers we have two choices, whether to 'take' or 'make' a photo. Many things in life look fine if we simply 'take' a photo of them. Occasionally we'll even 'take' a great photo. However, to consistently create stunning photos that tell a story, we need to change our thinking a bit and 'make' photos. Along with the knowledge you'll gain from these eClasses, a little practice, and preparation, you will be consistently 'making' eye-popping images for everyone to enjoy.
HOW IT WORKS
Photography eClasses by Kent Weakley are fun straight forward ways to learn, interact, and share your work with a community of like-minded creative photographers. This is how it works ~ each day at your computer (in the comfort of your home, office, or where ever) a lesson will be available filled with information, photos, details, and all sorts of things to learn. Read it, go through the material AT YOUR OUR PACE. Each course will remain online for you to browse, interact with, and post images and comments to for one month after the eClass start date.
Occasionally we will have an assignment to go out and try some of the techniques we've discussed. After these assignments, you will have an opportunity to post your new images and comments up on a gallery page along with other students works. We will be able to all share these information-filled experiences together as a group. Questions and comments can be added to each and every lesson page and they serve to further add more interaction and valuable user input throughout the course. It's that simple!