Tweet
Photographic Power of P52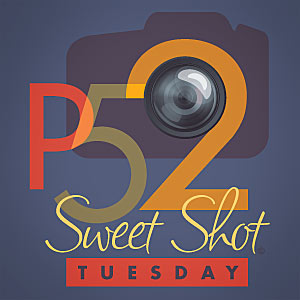 This time two years ago I was starting up my first Project 52 photography challenge. I remember thinking, oh this will be a fun little exercise that will take a minimum of effort.
Oh, how I was wrong!
Now, keep in mind, I love a good challenge and I can be competitive at times (like whenever there's an opportunity) as well.
So who was I competing with, you ask? Myself.
We all know something that nobody else knows. We all know when we've done our best, when we've pushed through the ordinary and reached a place we might not even have known prior to our pushing. And when we push through and step up to the next rung on the ladder it feels good deep down.
That's what P52 is all about, striving to grow photography skills, knowledge, and experiences one week at a time.
We don't change dramatically overnight.
No, its repeated efforts to move the needle in such small amounts that many might never see. However, those minute movements multiplied by fifty-two begin to show significant results.
So each week, on Tuesday's (posting will be open from Tuesday morning to Sunday at midnight eastern time), I will have a P52 Sweet Shot Tuesday blog post where you can post up your creation of the week…your movement of your needle.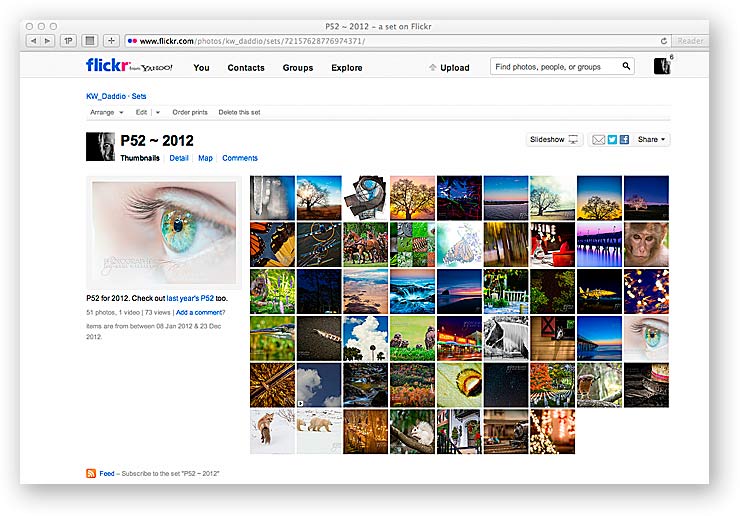 Some weeks may be easy and you'll struggle to pick just one image to share, others you may be left with no idea what to shoot. In the end, you only need to please yourself. You only need to know you did something, created something, that pushed you in one way or another.
I simply ask that your create and share a new, fresh photograph each week, don't pull something from the past.
When I started the P52 challenge, I also talked my son into joining the experience. Little did I realize the countless benefits of sharing this experience with him at the time. I've watched him grow rapidly both with his camera skills and creativity. We spend countless hours together going out and searching for our next images, which has also resulted in us getting very competitive with on another, in a fun way.
The other side benefit of building a P52 collection of images is journaling. Here are my 2011 and 2012 collections. As the images grow, the memories are logged and recorded. I'm always amazed how well I can remember each and every image; where it was shot, what was happening, and how the light appeared at the time. The part that is startling sometimes is the timeframe. Images I thought we made a month or two ago were many months earlier or vice versa. It's fascinating to view a year in 52 select sequential images.
So with the new year upon us, it's time to begin a new collection of images that challenge each of us in our own way.
I look forward to sharing this year with you and seeing all the wonderful photographs ahead.
Happy New Year and Happy Shooting!
<<< Post a P52 Sweet Shot Tuesday Image in the week one gallery NOW! 🙂