Tweet
Photo Tip ~ Top 5 Reasons to Get the Shot Now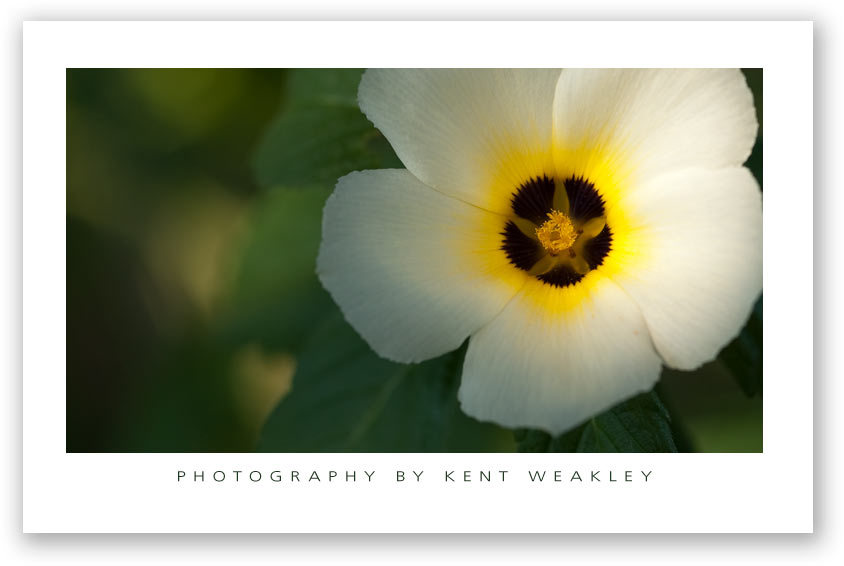 This flower, I thought was a weed, has been trying to communicate with me. Throughout the spring and summer, it grows all straggly and weed-like at the base of one of our dogwood trees. As I make my rounds through the yard with the weed wacker, it always catches my eye. I have to ask myself, is it a weed or a flower, because except for this time of year it's just another plant with leaves. I think my wife planted it a very long time ago, but I can't remember. Somehow, either through a subconscious state or just neglect, I continue to give it a stay of execution.
Ironically, while I was in the yard filming a video for this blog, I happened to notice this little jewel atop the "weed". I made a mental note to make a photo of this gem (and remember NOT to weed wack it in the future), and continued the video shoot. With the video tip in the can, and gear put away I returned to this flower. To my surprise, it had teased me, they all did. The flowers were all gone, curled up and put away, like my video gear.
This flower did communicate with me and told me to tell you this:
#1  WHAT YOU ARE SEEING NOW WILL NEVER HAPPEN AGAIN
If your eyes are seeing something worth shooting, stop what you're doing and shoot it now. Thanks to millions of variables, IT WILL NEVER LOOK THE SAME AGAIN ~ EVER!
#2  YOU MAY NEVER HAVE THE OPPORTUNITY AGAIN
My best friend is dealing with the death of a relatively young family member. If you've ever gone through this, or even thought about it for a bit, you know LIFE IS SHORT.
#3  YOU HAVE THE GEAR
You took the time to pick out just the right camera and maybe an extra lens (or like some of us, way too many extra lenses, flashes, lights, bags, stands, diffusers, extra camera bodies, etc, etc.). YOU HAVE THE GEAR, USE IT!
#4  YOU WILL GAIN PRACTICE
Few of us rode our bicycle perfectly no-handed the first time. Photography is similar, the more you practice, THE BETTER YOU GET.
#5  THINK ABOUT IT
If you breezed past #1, or especially #2, re-read those. Be a couple minutes late to that appointment, your creative soul will be better for it.