Tweet
Welcome to the exciting ~ Night Photography eClass
upcoming eClass dates

May 30, 2014
[countdown date=2014/05/30-00:00:01] Just [timer] until the next
Night Photography eClass begins.
Join Us!
[/countdown]

Each eClass is online and continues for 60 full days. There's plenty of time for you to work at your own pace.
Come JOIN US!


As photographers, how do we create a different, more interesting story? How about remove the sun? OK, didn't that just make the story (and the photo) more interesting? We're so used to having that massive glowing orb illuminate everything that it's a bit refreshing to think about removing it for a little while.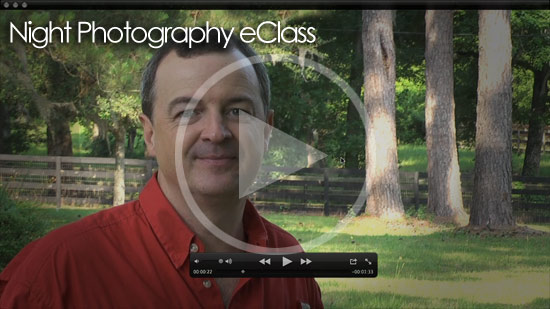 Night Photography eClass by Kent Weakley is an exciting avenue for creating consistently striking images that will grab attention. This eClass will cover all the details from the basics like equipment and camera settings to the advanced concepts of pre-visualizing a scene. If you're experienced at night photography or never even considered it until now, you will learn everything necessary for capturing consistently striking night images that will jump start your creative juices.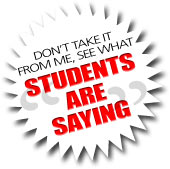 In this, NIGHT PHOTOGRAPHY eCLASS we will cover:
Blue Hour
The Moon
Stars
Fireworks
Motion Night Photography/ Abstract Fun
Light Painting
Blue Hour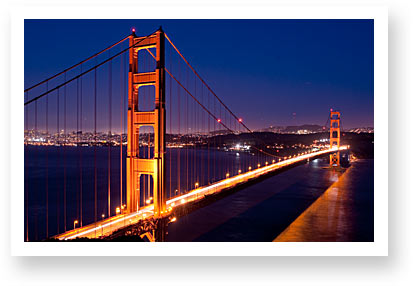 Have you ever made an image after sunset and captured a rich cobalt blue sky by surprise?
I will show you not only how to do this consistently, but I'll show you how to plan for it in advance.
For many, including me, Blue Hour is one of the most exciting things to learn in photography. If you learn nothing else, the blue hour information will change the way you photograph forever. If you are a professional photographer shooting landscapes, architecture, outdoor scenes, vehicles, etc., this technique alone will be worth ten times the price of this eClass. The blue hour photography techniques are quick, fast, and fluid, and once understood and mastered, they will change the way you think about outdoor photography.
The Moon
Ever shot the moon, only to see a bright blown out orb?
Learn to photograph the moon so you can actually see craters! No joke.
Have you ever been outside when the full moon rose and said to yourself, "Oh where's my camera, I didn't know the moon was full tonight"? We'll not only learn WHEN the full moon will occur, but WHERE it will rise. AND, we will be completely prepared to shoot the 'full' moon. Also we'll discuss when NOT to photograph the full moon.
Stars
Learn how to shoot stars as fixed objects or beautiful streaked paths in the night!
We will discuss how to shoot these celestial beauties. The next time you find yourself under a star-studded evening sky you'll have the know-how to create several different types of images that are out of this world. Was that too corny? LOL!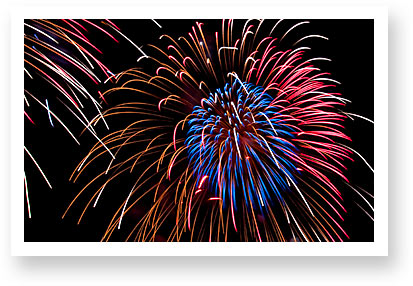 Fireworks
Been to a firework display hoping for great shots, but left disappointed?
You will love your firework images, once you understand what is happening and how to capture it!
This is a personal favorite for me. I love fireworks! I will cover the equipment, techniques, lenses, and go beyond the usual ways to capture fireworks.
Motion Night Photography/ Abstract Fun
Ever seen cool, fast, streaked lights outside a dimly lit car interior and wondered how they got that photo? We're going to make our own versions of these night motion photos. Then we're going to create abstract photos using artificial lights. This will be a blast and even more fun when we all share our shots online.
Light Painting
When is the last time you "played" with your camera and just had FUN?
Light painting is fun, creative, and for some, an avenue to a whole new form of art!
In the absence of all light, the camera will capture nothing. Using flashlights, flashes, and any light source imaginable we will take control of the light for a unique still life scene. For the more adventurous, we will create light painted portraits. Light painting offers a very artistic approach and feel to photography. Styles will emerge from spooky to very illustrative and everything in between.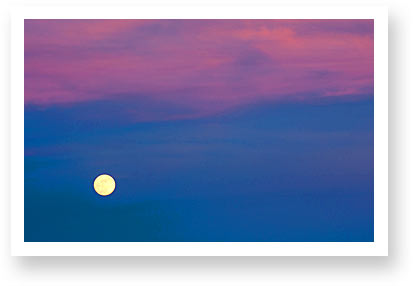 WHO IS THIS eCLASS FOR?
Anyone who wants to start "making" consistently great photos instead of just "taking" average snapshots. Everything will be explained in detail and complete enough for a beginner. However, the techniques shared in this eClass, once understood and practiced, will benefit even the most seasoned professional photographer's bottom line as well, with increased demand for stunning night time photography.
"Kent Weakley rocks! His Night Photography eClass contained so much more information than I was expecting. Part "science of color and light", part real world photography…it was all amazing! If you want to take your skills to the next level then take this class!!!" ~ Susan Downs
How does the eClass work?
It's very simple, fun, and self-paced. The class will begin on the scheduled date. There are (15) fifteen different lessons and student galleries. You have 60 DAYS to review all the material. Each eClass lesson will be posted on a private, password protected blog site. Try to read one lesson per day. If you'd like to wait and read a couple lessons at a time, or read them all on the weekend, this is fine. Whatever works best for you. It's completely at your own pace.
Post images and share knowledge

Additionally, Learn from each other

Image Feedback is Powerful
You will be given the opportunity to post your images from various assignments up to particular gallery pages. These pages will be changing as people add photos, comments, and feedback. The online photo sharing process is relatively simple and will be explained in detail as we go. You are welcome to be as introverted or extroverted as you like. The only rules are; have fun, learn tons, ask questions, and all comments will be positive and constructive.

WHAT EQUIPMENT IS NEEDED?|
A DSLR (Digital Single Lens Reflex) Camera is ideal, however a point and shoot camera which will allow for a manual setting (where the shutter speed and aperture can be set manually) will do fine. The other main equipment items needed are a tripod, for stabilizing the camera, and a small flashlight.
Optional equipment which will come in handy is a cable release and different light sources (flashlights, LEDs, camera flash, different colors, etc.) for light painting. That's it, simple enough?
---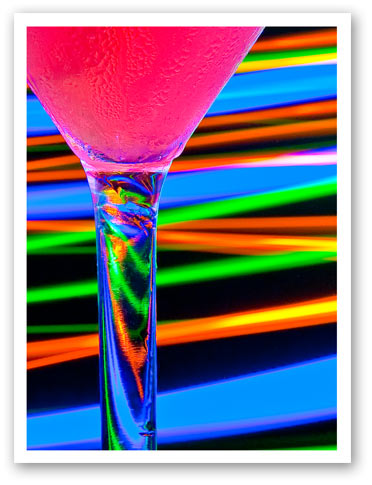 Manual Settings – Simply Explained

Amazing One-of-a-Kind Images

No More Fumbling and Guessing Exposure Settings

Capture What You're Seeing

Add  New Depth to Your Portfolio
This is going to be a fun, informative, interactive, action-packed eClass. We will not be reading manuals, except for brief moments to find particular functions for your camera. This is hands-on, how-to, step-by-step, learning and sharing. I will be sharing techniques with you in video form, written text, and of course sample images. Every image I share will include capture information (ISO, shutter speed, and aperture setting).
---
"I have to tell you Kent, I think you are an awesome photographer and an excellent teacher. This online class you put together is fantastic. The content with the text, graphics, examples and video is really comprehensive for all types of learners. I LOVE to know the details and the "why" and you cover things in great detail. Thanks again for a great experience. I hope you continue with more classes…. I will be there in a heartbeat :)" ~ Sherri Eisenhuth

---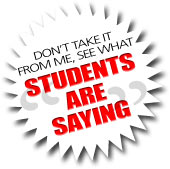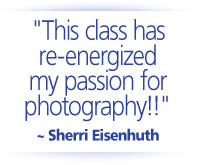 Whether you're a beginner or a seasoned pro, understanding night photography can add a punch to your portfolio, scrapbook, or family vacation albums. Many people see and understand their camera better and more completely after learning many of these techniques, which translates to improved photography skills all around and dropped jaws when you share your images.
If you want to impress viewers at your next slide show or you want to grow your photography business revenue, night photography adds a bold new perspective.
---
Night Photography eClass by Kent Weakley
Valued over $199  only $48
Sign Up Now and Take Your Photography Skills to the Next Level!