National Gold Addy Award ~ Kent Weakley
National Gold Addy Award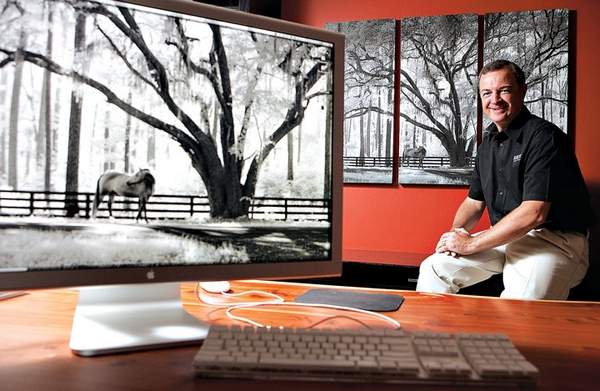 OK, I hate tooting my own horn. I try really hard to restrain myself from such activity, but occasional things need to be mentioned. This is my twentieth year (yes, 20 years) in the graphic design, advertising, and photography business. Each year advertising agencies across America compete against each other for the title of the "BEST" in the American Advertising Federation ADDY Awards Competition. There are numerous categories to enter your piece(s), such as brochure design, TV commercials, etc.
The whole process takes several months and starts at a local event, travels to a regional competition and concludes on the national stage. As you might guess, the competition increases at each level. This year, there were over 60,000 entries, all from advertising professionals. I've always approached these with a "what-will-happen-will-happen" attitude. If I win great, if not great for the other guy or gal.
This year's exciting piece I entered was a simple promotional card for Great American Insurance Company's Equine Services division. I have designed a series of cards annually for 5 years now for GAIC, each incorporating an infrared black and white fine art image of my. The photo used in the promo card, "Enchanted Bluff",  was entered in the category of Elements of Advertising; Black and White Photography.
The photo earned a Gold Addy at the local event. Later it won a Gold and a "Charle Award" in the regional competition (all Florida and the Bahamas). On the national stage the photo beat all others in the country to be crowned with a Gold National Addy for it's category. While these competitions are very subjective and personal, it's still very exciting to be chosen.
Thank you have humoring me and reading this all. I'll step down now and stop all the TOOTING!

(above photo credit: Doug Engle)