Tweet
Photography 911 ~ HDR to the Rescue
I don't care how experienced a photographer is, there never seems to be a shoot that is 100% planned and executed without the need for some changes, adjustments, or at least one unexpected OMG moment! Such was the case for me when I was asked to photography a party set for one of my clients. And I have to add, if ever there was a dream client's work to photograph, this one is high on that list.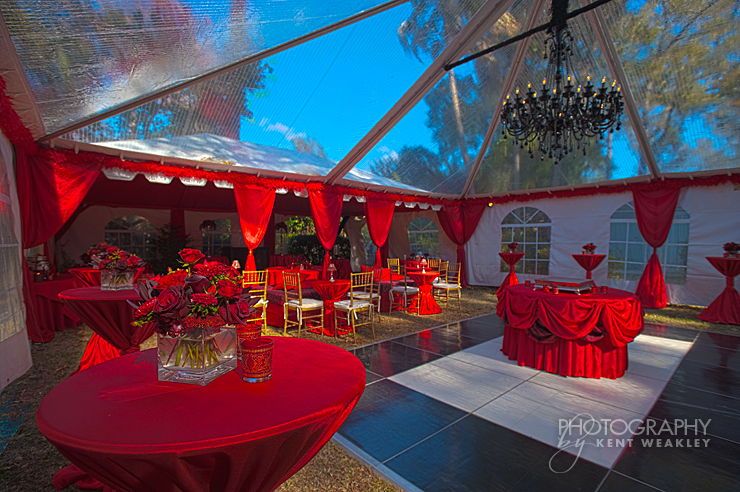 This particular client creates beautifully designed spaces for parties, which just happen to feature a wide array of products they offer for rental as well. She calls me in to create images that will last long after that party is over. In many ways she is a true artist; designing, contrasting, composing, arranging and balancing. Even her use of lighting is stunning. She gets so excited when I show her images, to which I can honestly say, 'it's easy when you take care of everything so thoroughly for me. I'm just capturing your work.'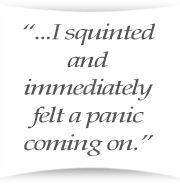 So over the years my photography and her design style has been a good combination. I wouldn't dare say I've gotten comfortable or taken it for granted, but I know about 90% of the time what to expect and make the best of it. That wasn't the case at first when I showed up to see the new clear tent.
Oh, the clear tent is cool alright and creates a completely different atmosphere, but it also introduced a huge problem. As we all stood there and marveled at the gorgeous scene, I squinted and immediately felt a panic coming on. We were all looking with our eyes, naturally, but I needed to record this as a photo. Our eyes are amazing and can see a huge range of lights and darks, but the camera is different. Because of the limited tonal range the camera can capture, I would never be able to get the beautiful blue sky and the shadowed tent areas exposed together in one photo.
"One photo," I said to myself. That's it! I won't do it in one photo, I'll do it in several.
I must admit, I'm not a huge fan of High Dynamic Range (HDR) photography. Perhaps it was all the initial 'trendy' overworked images with their glowing halo edges that turned me off. That hyper HDR phase and overworked style reminded me of when Adobe added filters to Photoshop and people ran the watercolor filter over a photo and called it art. Ugh! But I also knew HDR can be more refined and less obvious. And I further knew in this situation, utilizing HDR was my only hope.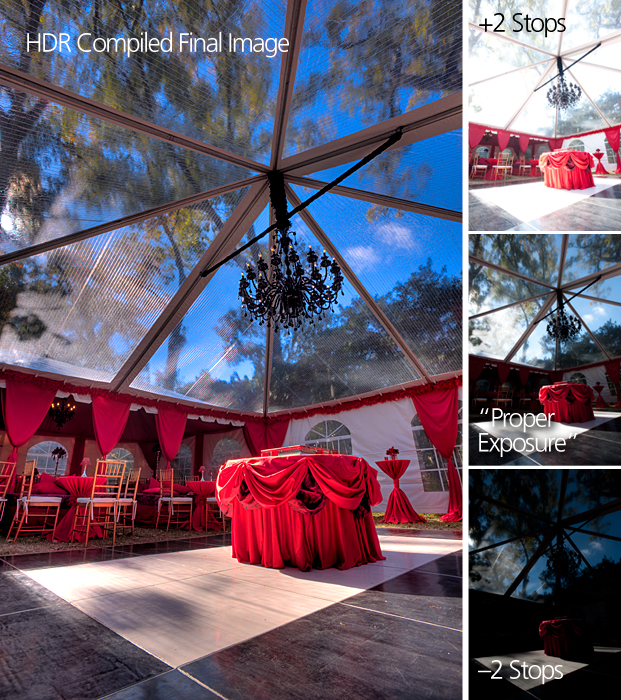 In order to make a successful HDR image, ideally you need several photos of the same scene captured at different exposures. Using software, such as Photomatrix Pro or Adobe Photoshop, the various exposures are then combined to create one final image. The result–a single image that contains a beautiful sky and still maintains details in the shadow areas.
HDR photography is a beautiful thing both visually and especially when it can save your rear-end during a shoot.
Have you used HDR in a situation when nothing else would work? Leave me a comment, I'd love to hear your story.