Tweet

Landscape Photography Adventure – Great Tetons Fall
Workshop Base ~ Jackson Hole, Wyoming
*Kent Weakley is an Authorized Permittee of the National Park Service.

September  14-17, 2017
The Grand Tetons are probably one of the most spectacular mountain ranges to view in the world. Combine that with the colors of fall, and we are in for an amazing treat! In photography, we are always looking for contrast. The natural contrast of yellow/orange foliage against blue water and sky makes for an amazing photographic subject.
Workshop Leader
This workshop will be led by Kent Weakley. Kent is an award-winning, lifelong photographer who shoots commercial and landscape photography. He also specializes in infrared black and white digital photography. Among many honors, Kent has won the Fuji International Photo Competition and has also earned a National Gold Addy Award for photography in advertising. Kent's biggest joy is traveling and sharing photography knowledge. His enthusiasm is hard to miss and often contagious.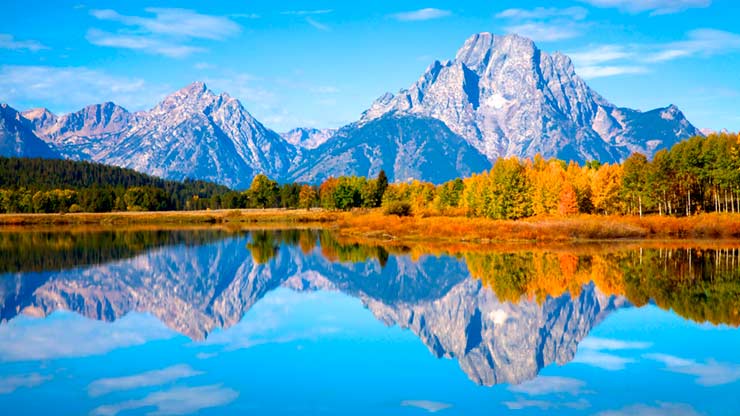 While in Wyoming we will be partaking in beautiful morning sunrises, wildlife discoveries and taking in the amazing scenery all around. Depending on the weather we may get to photograph some beautiful night skies and perhaps even include a light painted barn or two in the composition.
Itinerary
Day 1
The Grand Teton Photography Adventure will begin in the afternoon when we meet up in Jackson Hole, and all get acquainted. We will head out for an evening shoot north of town, and the images will begin to flow.
Day 2
We'll be starting early taking in some classic Grand Teton morning locations and making stunning postcard quality images. After sunrise, we will take advantage of the morning light and create landscape images at the world renowned Morman Row. We will break for lunch in Jackson Hole and rest in the afternoon which will give us time to download images and a short nap. In the afternoon we will position ourselves for the setting sun behind the Tetons as we also keep a close eye out for wildlife. Night photography might be on the agenda if the weather cooperates.
Day 3
After rising early and taking in another grand view of the breaking light on the Tetons, we will spend that afternoon doing a fun, casual photo walk around Jackson Hole. It's amazing what can be found when simply taking our time and keeping our eyes open. After our midday break, we will continue our adventure in the field looking for various wildlife and composing landscape scenes. Night photography might be on the agenda if the weather cooperates.
Day 4
This morning we will travel a bit further north on the Teton Range and take in different sunrise vistas of this magnificent mountain range. After sunrise, we will be exploring for wildlife as we make our way back to basecamp around noon and wrap up our fabulous time together in this amazing location.
As if the vistas weren't enough, We will be sharing photography knowledge with you both in group settings and on an individual basis throughout this workshop. Unlike any other workshop offered, we will be in contact with you beforehand to learn your specific;
•  photography skill level,
•  general photography goals,
•  and expectations of this workshop.
Throughout our adventure, we will be working with you to meet your personal photography goals.
As a group, here are some examples of topics we may be covering during our time together:
• Photography Composition
• Digital Photo Workflow
• Maximizing Travel Photo Opportunities
• Macro Photography
• Workflow Best Practices
• Building Panoramic Photographs
• Editing Images in Lightroom and Photoshop
What is Required
• digital SLR camera or interchangeable lens mirrorless camera
• tripod
• Enthusiasm and a strong desire to explore, learn, and create amazing images
What is not included:
Transportation to and from base location
Food during the workshop
Lodging at workshop
What is included:
Photography Workshop Hands-On Wilderness Photo Opportunities
Group Photography Lectures and Hands-On Learning
One-on-one photography training in the field
Post-Processing lessons (with Adobe Lightroom and Photoshop) using photos you have created during the workshop
Transportation during the workshop, this will be in shared vehicles (depending on the amount of attendees we may be riding in one large vehicle together)
Park permits and entrance fees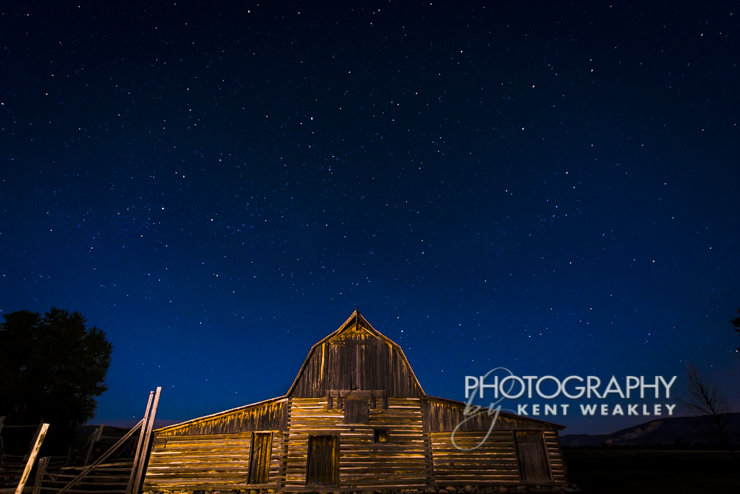 Preparation
We will be at a high elevation, general 5000+ feet above sea level.
HYDRATION is a MUST! Plan on drinking plenty of water continuously even when you may not seem to be thirsty.
There will be very little hiking as must locations we will be shooting are within a short walk of parking areas
Temperatures can vary dramatically, from cold morning to warm afternoons. Layering clothing is the best approach
Use moisture-wicking undergarments as your base layer. Try not to wear cotton against your skin.
Registration/Cancellation:
$300 is due at time of registration. Full amount may be paid at registration as well.
Deposit becomes non-refundable 90 days prior to workshop start
Full payment, if not made when registering, is due 60 days before workshop start date
Deposit is refundable 90 days or more before workshop start date
60-30 days prior to workshop start date one-half of workshop fee may be refunded
Lodging
The Elk Refuge Inn is where we will be staying during our visit. However, if you'd like to stay elsewhere in Jackson Hole and meet up with us, that will be fine also. Because this may be a busy weekend in Jackson Hole, I'd advise making your room reservations asap. You can go to the Elk Refuge Inn site direct and book your room here.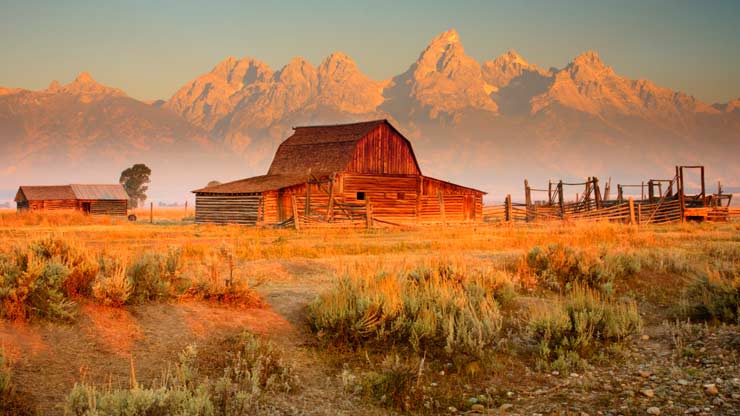 Landscape Photography Adventure – Grand Tetons




Workshop Base ~ Jackson Hole, Wyoming


September 14-17, 2017
$1295 – Workshop Fee (Limited to up to 8 participants)
($1495 after August 14, 2017)