Tweet
How To Focus The Camera In The Dark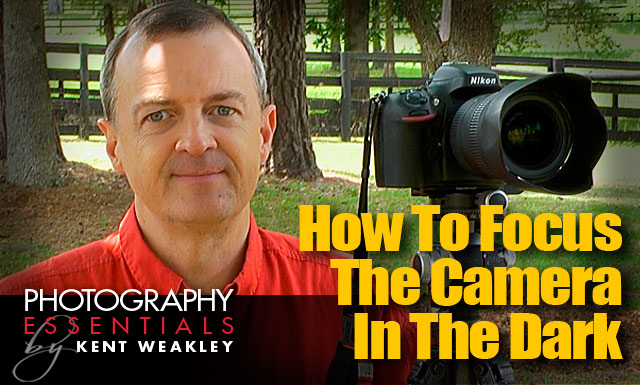 iPhone or mobile viewers, click here to watch video
There's nothing more frustrating than to hear your auto focus lens motor winding up and down looking for focus. This is especially true with night photography. Here's a video that explains why this happens and what to do to gain your focus in the dark.
As I mention in the video, to help secure the focus ring, once the lens is focused, use a piece of tape. I use MicroGaffer tape because it comes in small convenient rolls that are easy to carry in my pack.
Leave me a comment and let me know if you've run across this issue and what you did to get focus.