Tweet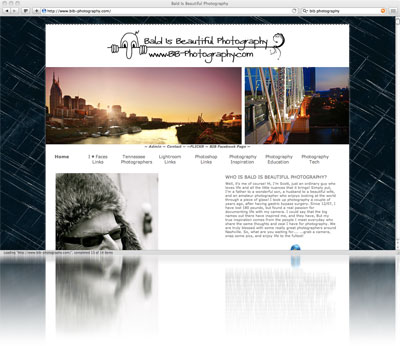 Featured Photographer ~ Scott O'Neal
I had the special treat of meeting fellow blogger and photographer Scott O'Neal this past week. Scott was so kind to me and played host for an evening. We had a nice chat at the Gerst Haus over delicious Reuben sandwiches and then headed out to shoot. As Scott is a member of the Night Photography eClasses, it was natural that we do a night shoot.
Scott is a relative newbie to photography, starting within the last few years. His photography definitely appears as if his been doing this for some time. Scott shared a little secret to his success ~ he loves to learn and work with others. He's kept an open, creative, and ever experimenting attitude towards his photography learning, and it shows.
Being a Nashville, Tennessee native has also helped feed Scott's photography passion. Having inside knowledge of places and the past, gives him an edge for finding new images and perspectives.
A special thanks goes out to Scott for being such a kind and gracious fellow photographer. Thank you Scott and Happy Shooting!
Be sure to check out Scott's very resourceful, image-packed  website.