Tweet
Jennifer Koskinen is this week's Featured Photographer.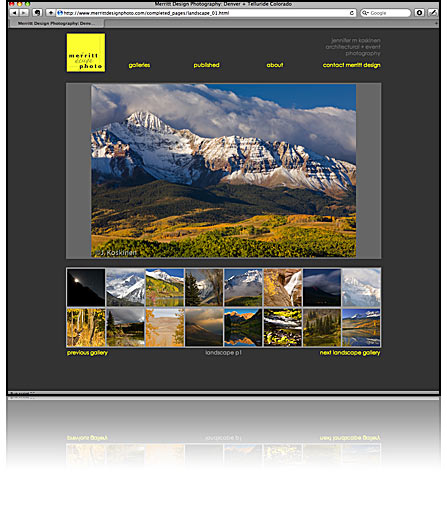 Passion for photography and design runs infinitely deep within Jennifer.  Drawing on an education and early career in architecture, then folding in a lifelong passion for photography, Jennifer's goal has been to synergistically combine these areas through a sensitively calibrated approach to her work.
Her architectural photography company, Merritt Design Photo, grew organically out of Jennifer's design experience.  A self-taught photographer (who admits to intentionally breaking the traditional rules on architectural photography), she greatly enjoys the opportunity to design another layer of art by celebrating spatial quality and integration, natural (and designed) light, detail and warmth in every photograph.
Jennifer has also discovered over time that her personality and skill set also lends itself to a sensitivity in other areas of photography, such as the intimacy of weddings and the challenges of environmental portraiture. She is especially excited by the discovery and capture of natural light and real emotion in her subjects.
Oh, and she still gets nervous before every single shoot… and loves it!!
Please add your comments about this photographer. Also be sure to subscribe to this blog for all the upcoming Feature Photographer, Photo Tip Friday, and other interesting photo posts. If you'd like to suggest a photographer, send me their link via email.