Tweet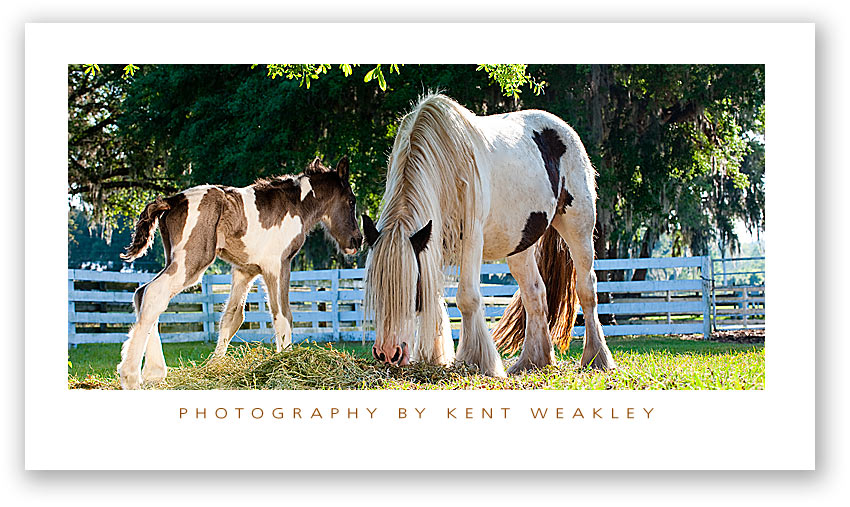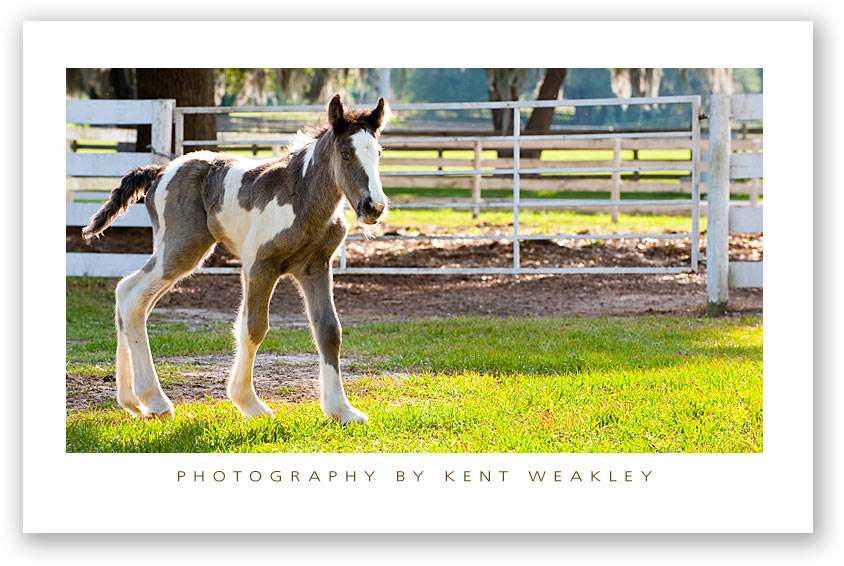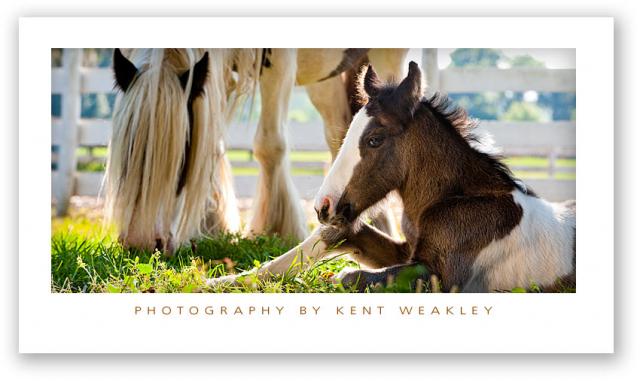 This is one of those "it really is a small world" stories. Let me tell you how and where I found this little furry guy on Twitter. Awhile back I was all excited about having the opportunity to go photograph the Space Shuttle and I was tweeting about it beforehand. The Twitter conversation went a little like this:
@KW_Daddio I can't wait to photograph the Space Shuttle Monday morning
@BethMRamsay Oh the Space Shuttle is in my backyard. I'll have to go see it.
We live about two hours from Titusville in central Florida, we can see the shuttle after a launch, but it's a speck with a streak of light. Wow, I thought, it would be amazing to live in Titusville and be able to photograph every shuttle mission.
Later, after the launch I posted the shuttle photos to my blog, Beth commented about the photos and I replied. Later I noticed another Tweet she sent:
@BethMRamsay I'm working with my Gypsy Vanner
Well, Gypsy Vanner horses are a very very new breed in the United States. The Gypsy Vanner horses were first introduced to America in 1996 by Dennis and Cindy Thompson. The Vanners are draft or pulling horses with feathers on their legs and an unbelievable appearance. This got my interest. So I tweeted back:
@KW_Daddio If you have a Gypsy Vanner, you surely have lots of photos. Can you share?
Sure enough, Beth sent a link with pictures of her multiple horses, including the Gypsy Vanners. As I looked at the photos, something caught my eye. Photographing horses and scenes around my home area of central Florida, I know the terrain pretty well. This sure looked like this area. I had to ask:
@KW_Daddio Where exactly in central Florida are you?
She sent me a DM with the answer. When she said the Space Shuttle was in her backyard, she was thinking in relationship to the rest of the country. And I guess the Space Shuttle is in central Florida's backyard. As for Twitterland, it can be a very small world. As it turns out Beth lives exactly 1 and 1/3 miles from my home. How's that for a small world.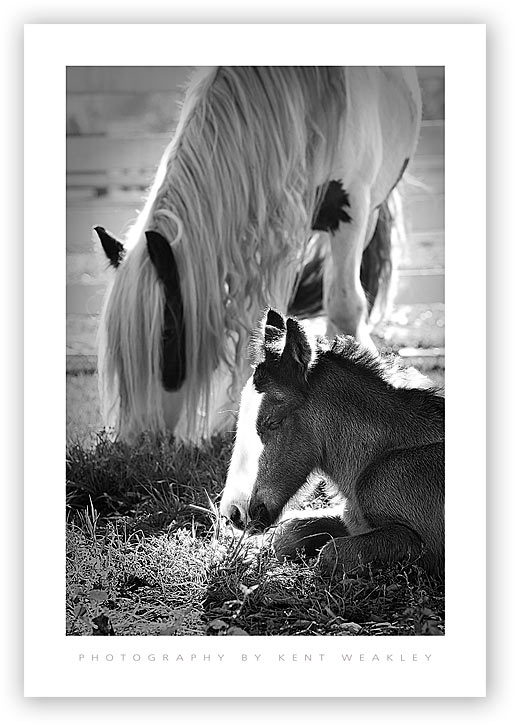 I met Beth today for the first time. She has a gorgeous home/farm with a beautiful pasture filled with her collection of four-legged friends. She was so kind to let me photograph her brand new baby Gypsy Vanner horse. He's 36 hours old and hasn't been named yet. Beth is waiting for the name to come to her. Great idea, I think, to wait and see his personality a bit before giving him a permanent handle.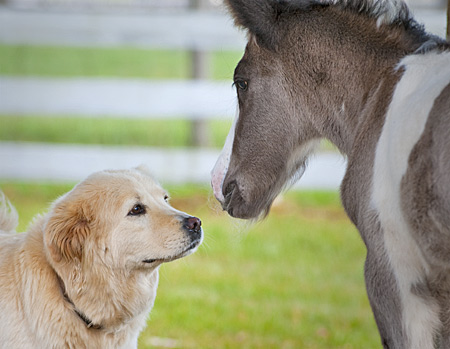 Imagine~what were you doing when you were 36 hours old? Were you standing nose to nose with the family dog? Seeing a creature like this, only in the world for a mere handful of hours walking around and exploring new things, really makes you wonder. What a truly puzzling, mysterious, magical, beautiful, small world we live in.
Thanks again Beth! Check out Beth's website and join her on Twitter. While you're at it, please leave a comment about this story. I'd like to hear your feedback.