Tweet
If you've read Part 1 and Part 2, you know my son loves photographing animals and we're now at the point in our journey where we're searching for meese ('moose' for the literal).
Before I go any further, I must preface this post with my experience last year. Last year at about this time, I went to Maine with my lifelong friend, Guy, also in search of meese. We spent the better part of three days waiting, and waiting. With our thinned Floridian blood, we nearly froze to death when the north wind came over the mountains and glided across the pond straight through us.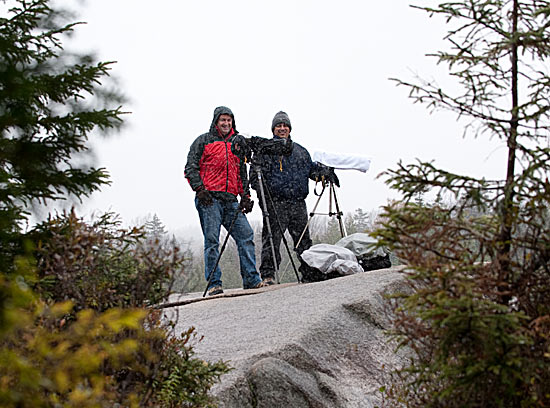 During these days we saw two moose, both cows, until the last day. On the last day snow fell early in the morning. Concerned with our gear getting wet and the slippery trails, our minds were not as focused as they could have been. Our goal was to get to the pond and stand watch for a moose (or ten hopefully). We shuffled along the trail looking down as we slid across the slick surface. Without warning a moose cow appeared on the trail in front of us. I stopped and signaled to Guy, who also was watching the icy trail. We both started to pull our cameras up. She eyed us and proceeded down the trail away from us. We weren't ready, but it was OK, she looked like the cow we shot yesterday.
What happened next taught me this valuable lesson ~
Get your gear ready long before you think you'll need it.
AND, "zero out" your camera settings.
The early morning trail was very dimly lit and didn't offer many good vantage points. With the cow walking off, we relaxed, but only for a moment. Popping and snapping sounds started and grew louder out of the complete silence. Lumbering from the brush was a massive bull hot on the trail of the cow. He never looked at us, nor broke stride. He simply walked, at a good clip, out of nowhere, joined the trail, and headed away from us. We probably had a total of 6-10 seconds to snap a photo.
I was shooting with my D700 and the Nikon 200-400mm f/4 lens, the big boy. I had protective rain gear on the camera and lens. When I pulled the camera up, I made the mistake of breathing on the rain cover. My camera disappeared under the plastic. Worse, I had a manual setting dialed in from something I was shooting the night before. "Zero Out you Dingbat!" I nearly yelled at myself right there on the trail. The only thing that I could think and do was to dial up the ISO. I held down the ISO button and spun the dial like a contestant on the WHEEL of FORTUNE. I was able to get an "evidence" shot. It was only good to prove we saw something BIG!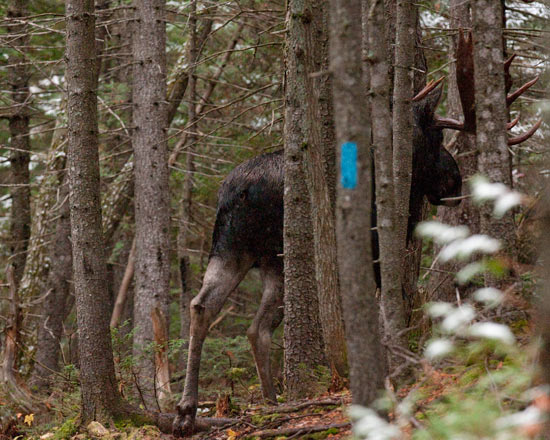 ---
OK, now fast forward to this year. As with any wildlife photo trip my son and I take, we always start with two things in mind:
Wildlife is wild, random, and we may see NOTHING!
IF we do see something, get a shot from where you are first, no matter how far away it is. That way you'll have something, in case it bolts.
We had already been skunked on our first afternoon moose attempt. I was a bit worried we might see nothing. As we checked in at the ranger station I asked if anyone has reported seeing anything. The ranger suggested to check one particular pond. He wasn't too certain and didn't instill much confidence.
After we arrived at the pond and parked, we prepared our gear. The scene was beautiful, the air clear and cool, but not cold. The wind was calm and the pond was a mirror. We found a spot, set up our tripods and waited. We waited and waited. For my 13 year old son, it must have felt like an eternity, in reality it was 45 minutes. He became antsy and I gave into his impatience. Perhaps we could try the next spot. We walked back to the car, loaded the gear. Mother Nature was calling me and I'm glad she did. Max was in the car as I answered the "call". From the distance a deep groan filled the air. I quickly asked Max if he heard it. His teenage spirit just shrugged. "OK fine, you stay here, and I'll go look real quick before we go."
As the pond came into view, my eyes seemed to be playing tricks on me. The pond we just left empty now had not one, not two, but THREE MEESE in it. I ran back to the car flailing my arms in endless multiple "COME ON, LET'S GO" gestures. I would pay to see a video of what I must have looked like. 🙂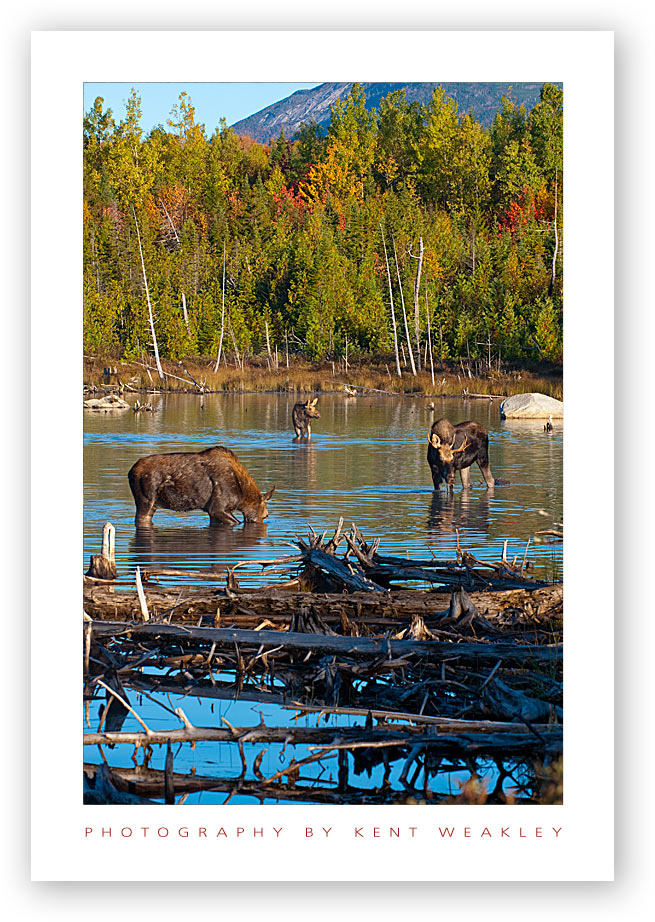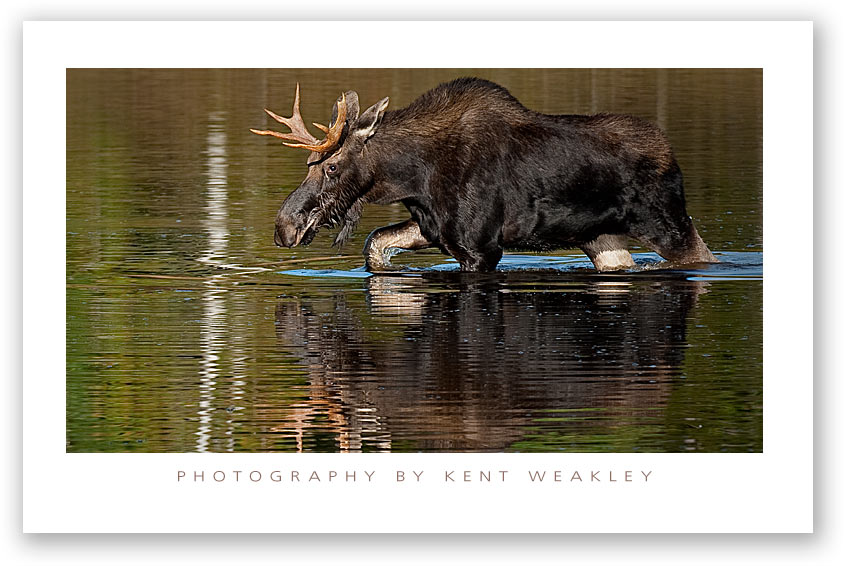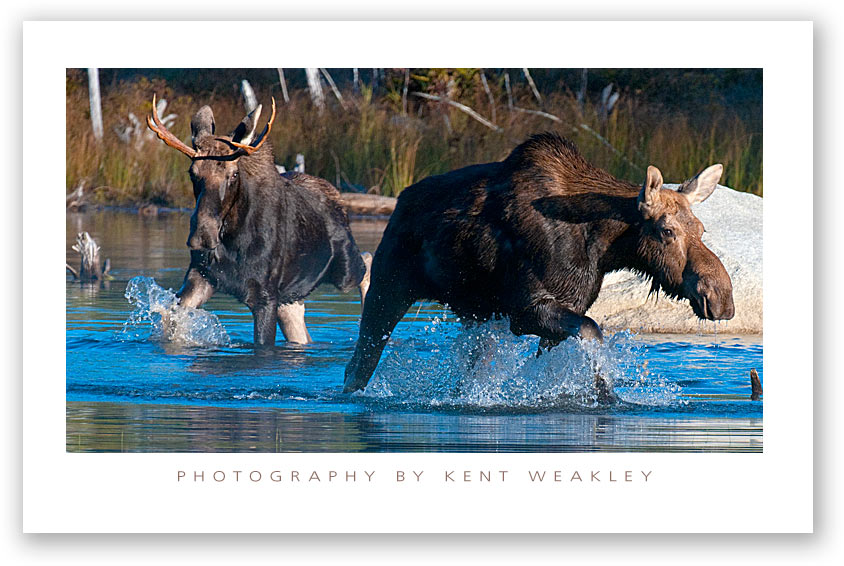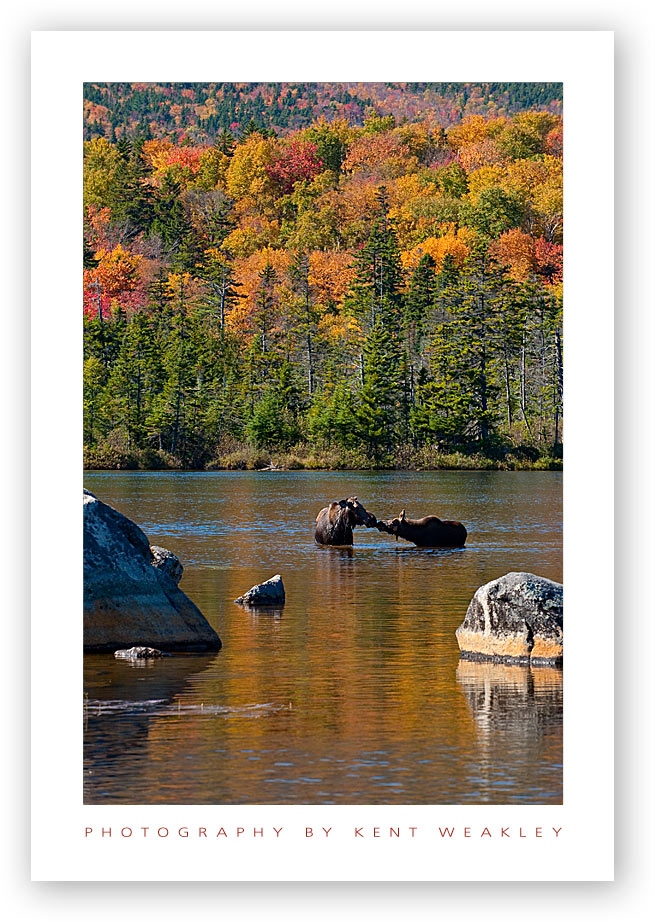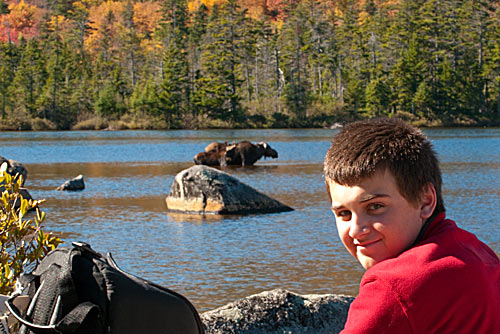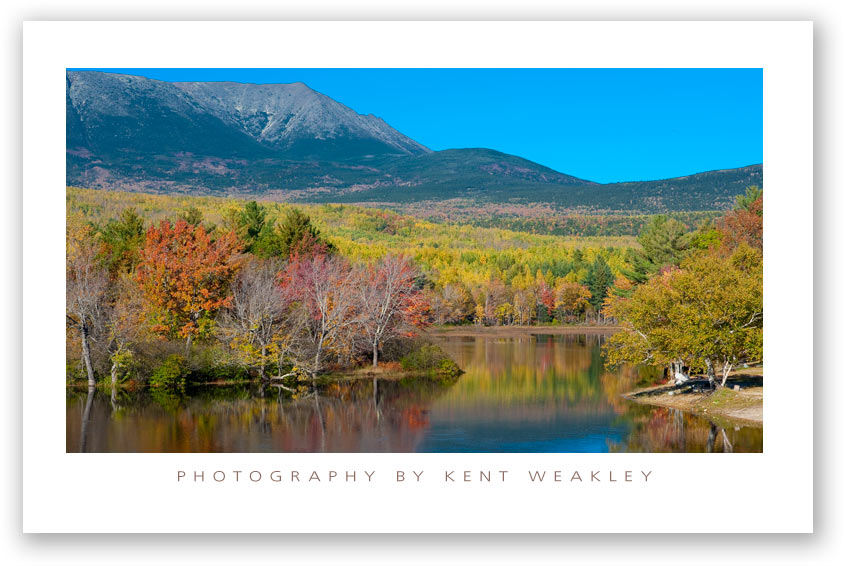 The next morning we decided to take a shot at the same pond from the previous day. I think Max was the good luck charm. Three DIFFERENT meese were holding the fort. We shot and shot, filling several memory cards.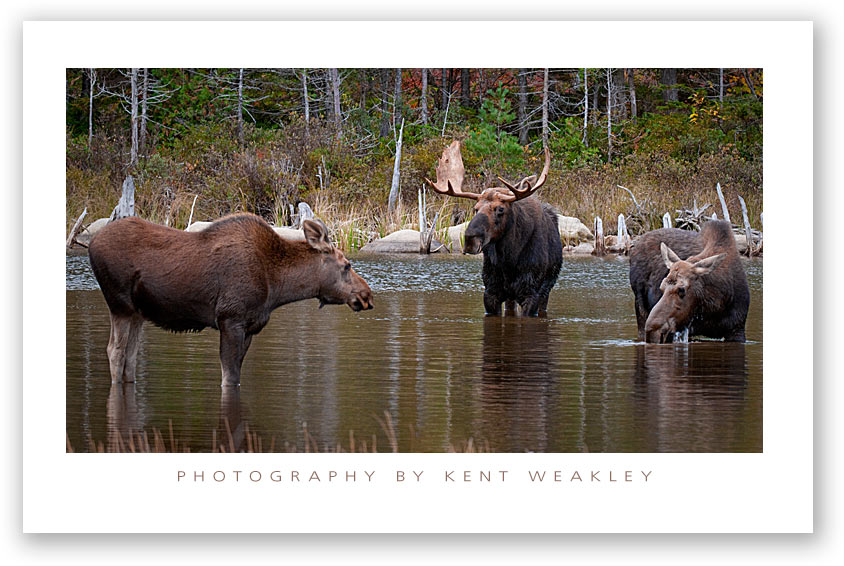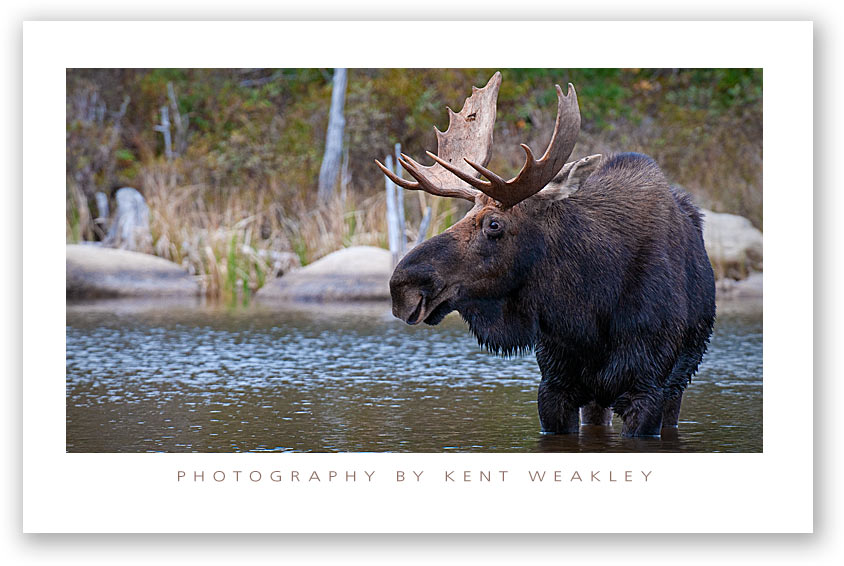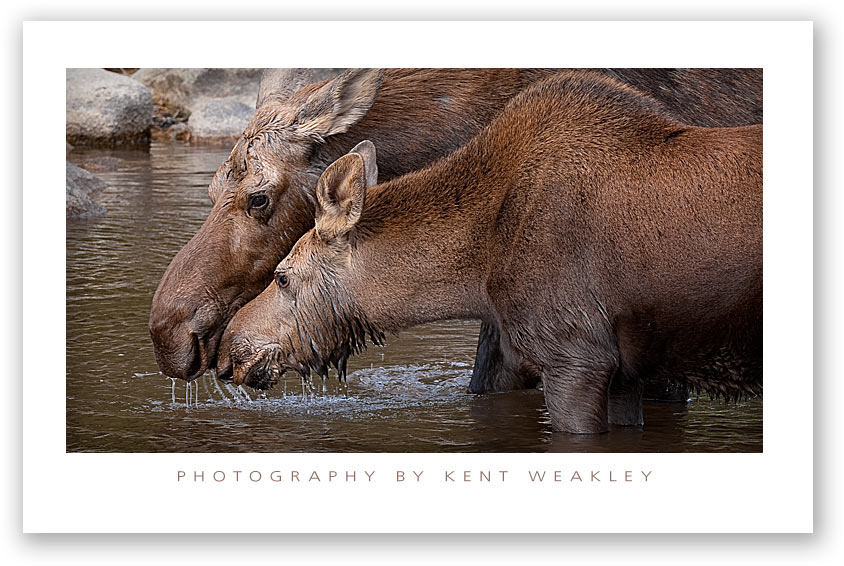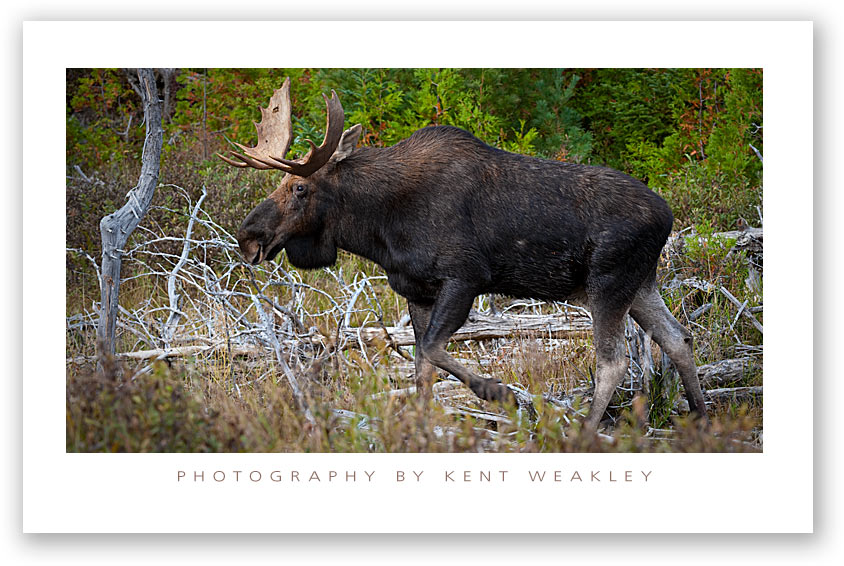 As luck would have it, Max saw ELEVEN DIFFERENT MOOSE in less than 30 hours. I think I spoiled him for life. How can he go back and not be disappointed, who knows?
We headed to Bangor to spend the night. The following morning at the CRAZY hour of 3 a.m. we loaded up and headed east. In many ways I'm an extremist, literally. I love doing things that have far out definable edges. Like I love being able to tell you right now that on that morning Max and I were the two most eastern people in the continental United States of America!
We watched the sunrise on the West Quoddy Light with Canada in the background. We drove across the border and visited FDR's summer retreat. I'm still finding that odd, that he summered just across the border and not in the U.S. On the return, the border guard made me a bit nervous when he started asking why Max wasn't in school, and where was his mother. Made me feel like some crazed kidnapping fugitive on the run. 🙂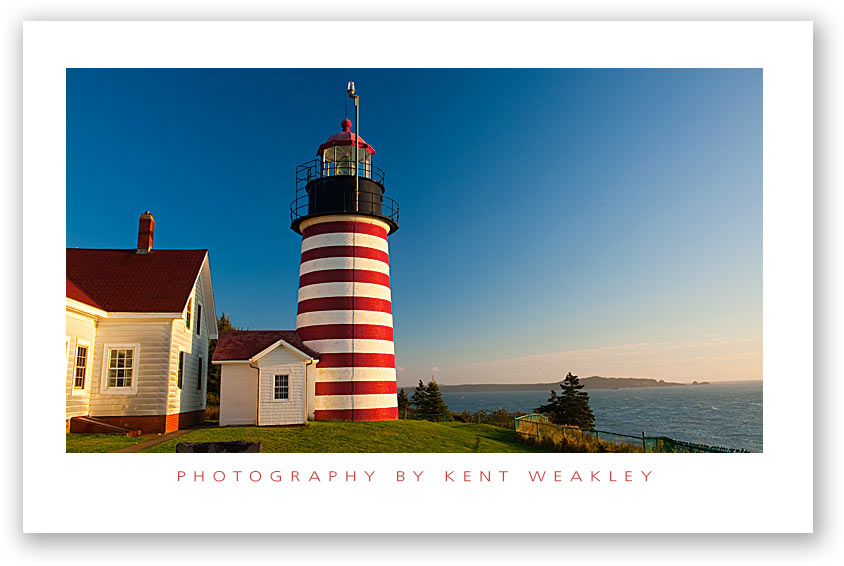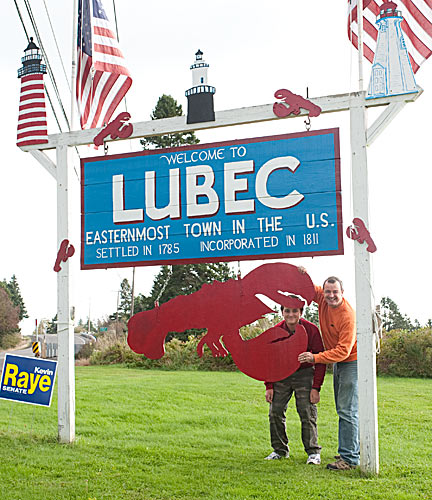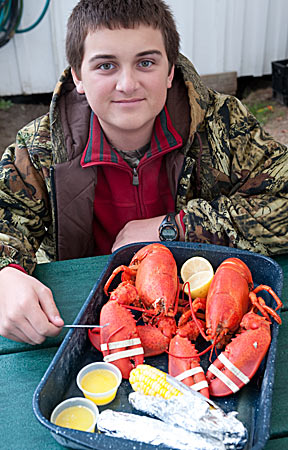 As we worked our way back across the rocky southern coast of Maine, we had to stop for some Maine Lobster. To my surprise, Max was game. We both enjoyed the messy and deliciously fresh seafood and continued on our way to Port Clyde. The Marshall Lighthouse, famously featured in Forrest Gump, was the focus for the evening, and the sunset didn't disappoint.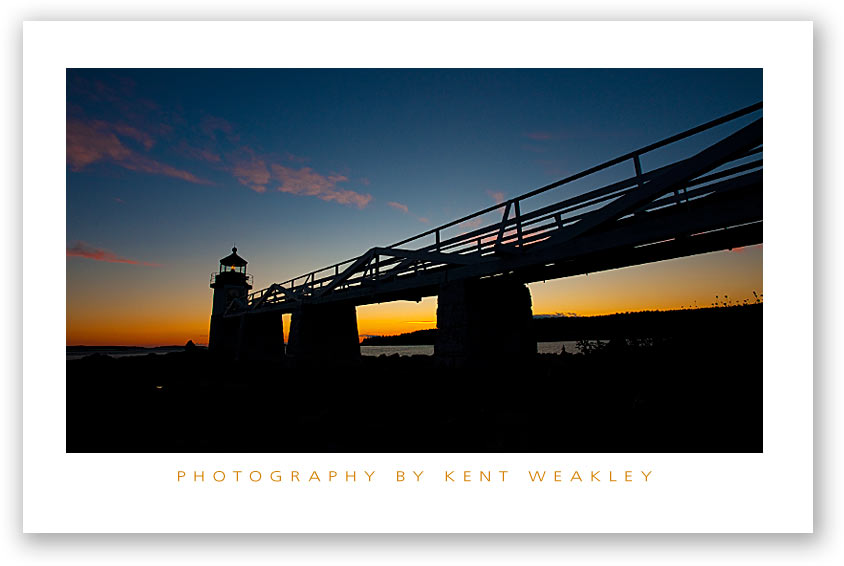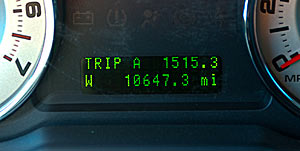 The following day, before returning to Manchester, NH, we stopped by to see a few more animals at the Maine Wildlife Park. Miles (1523 miles at the rental return, to be exact) were racking up as our trip was coming to an end. The leaves, landscapes, and moose were plentiful, along with the priceless, everlasting memories I was able to share with my son!
OH WAIT, how am I going to tell Guy about ELEVEN MOOSE? Well, I guess I just did! 🙂 I think it's time to start planning next fall's New England trip!!