Tweet
Aluminum Can Pinhole Camera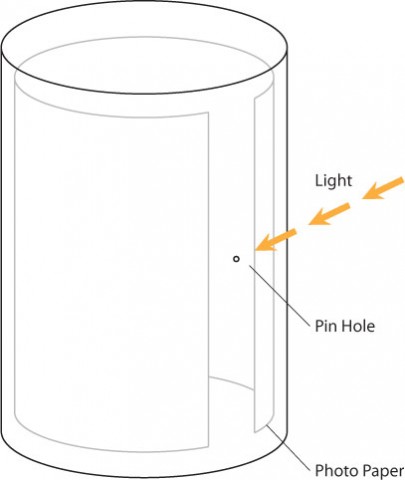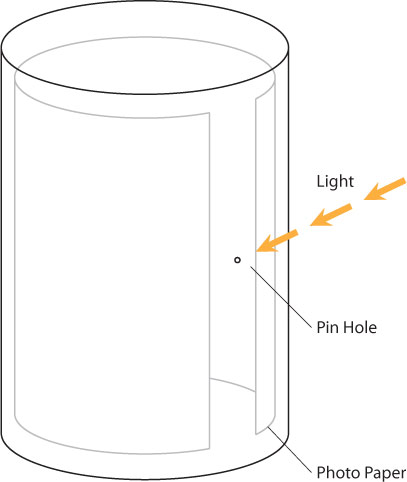 It's time to go retro and set aside all the digitalness, at least for this very cool experiment. I stumbled on an interesting idea and challenge – make a six month time exposure with a pinhole camera. Yes, you read that correctly. No typo here, sixxxxx months. You're probably asking, what the heck? I know, it does appear as if I've finally lost my marbles, but there is a method to my madness. 🙂
Six months, in particular June 21 through December 22 (depending on the year), marks the period of time from summer solstice to winter solstice. In other words, the sun's highest arc across the sky to it's lowest. As you may be guessing, I will be attempting (ha, sounds like an Evil Knievel intro) to capture a single image of all of those solar patterns across the sky. In theory, a south facing image should show multiple rainbow-like arcs from very high in the sky to lower near the horizon come December.
With all the cool web-linked, electronic, wi-fi, HD, bluetooth, gadgets and gizmos available, I know of none that can accomplish this feat. So it's time to go retro and pull out some good old-fashioned photographic paper.
Here's how it works
Using an aluminum can with the lid cut off, black and white photo paper is rolled and curved around the interior of the can, emulsion side facing in. The paper does not meet in the center, but instead leaves a gap. In the space of this gap, a hole made from a straight pin (a.k.a. the camera's namesake) is made. The can, once sealed from light and moisture is then mounted to the side of a tree and left to expose, for six months. Yes, a six month exposure, sorry I had to say again, it just sounds so crazy cool! 🙂
If that weren't enough, now for the even cooler part, after the exposure is complete there is no yucky old-fashioned photo chemicals to go along with the old-fashioned photo paper. Yes, you heard that right too. The light is burned so thoroughly into the photo paper, that you only have to remove the print and scan it into the computer. Ahhhhh modern technology, it's good to be back in your arms! The image is a negative, so using an application such as Photoshop, the image must be reversed (command – I).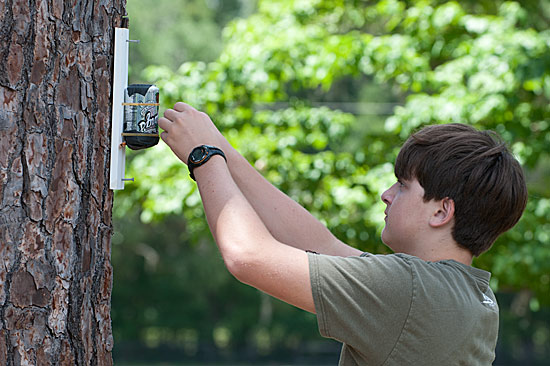 My trusty and faithful photography assistant and I have done a two week test run. Because of our proximity to the equator, about 22.5°, the sun arcs very high in our sky. To be certain we saw some trace of the sun, we placed the test camera facing east to catch the morning rise. In this image, you can clearly see the angle the sun is making currently while ascending through the sky.
Mark your calendar and come back in late December or early January and see the results from the six month exposures. I plan on setting up multiple locations, just in case. Oh yeah, and if you don't see a post around then, we'll just try and forget that you read anything about this. LOL 🙂  Wish me luck!