Tweet
Add A Custom Photo Watermark Using Lightroom ~ Photo Tip
There are numerous ways to add a watermark to your photographs.
Lightroom offers a speedy way to add your text watermark, custom watermark, or logo to each image upon export. Let me show you all the details of this technique in Lightroom.
I'll even show how to create the custom watermark in Photoshop so it will be properly prepared and ready for use on your photographs.
Let's get started >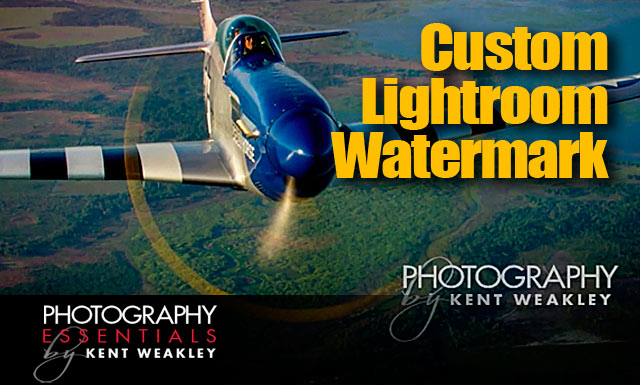 iPhone, iPad, and non-flash users click her to view video
Leave me a comment and let me know if that helped clarify custom watermarks in Adobe Lightroom.
Thanks and Happy Shooting!