Tweet
Hello, my name is Kent Weakley. My love affair with photography started a long time ago. And, "YES", I will do crazy things to make a photo.
I have a piece of paper that says Bachelor of Fine Arts from the Columbus College of Art & Design, but I've learned that means little to nothing for most clients. What is of concern is passion, creativity, and enthusiasm – check!
I blog about photography, share free photo tips and videos all because I love helping others learn more about photography. And for the truly adventurous, I offer eBooks which help photographers put all the information together in an easy to understand and very thorough manner. Curious? Here's what students have said.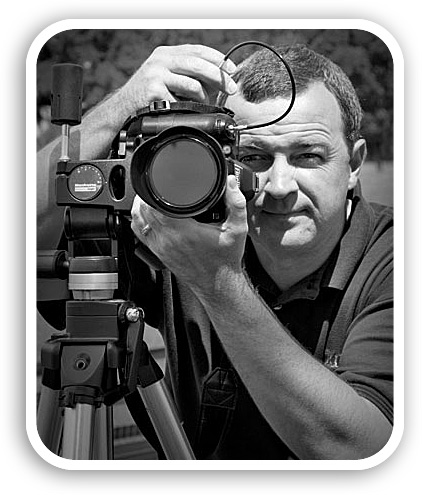 Who is Kent Weakley ?
Wow that's a loaded question and I don't want to bore you with endless text, so let me bullet-point some highlights:
I'm a husband and father of two amazing boys
I'm all visual (learning, remembering, sharing)
I've run over 34 half marathons and I'm recently finished my sixth full marathon
I love America
Typography was one of my favorite subjects in college
I enjoy history (tidbits, stories, and unusual connections, not so much the high school textbook version)
If I traveled 365 days a year, I'd still want to travel more
My first Apple product was a Mac IIsi (in 1991). Yes, I'm a Mac!
We've visited the "mothership" in Cupertino
I can be a control-freak at times (or perhaps more often)
Airports are one of my favorite places to be
I've been a Cubs fan since birth and am still glowing from the World Series Championship!
I love maps!
My GPS is named 'Lola'. Sometimes I will switch to Australian English, then she's "Sheila"
Some of my best photos have come while being lost
Chocolate is a very close friend of mine
I've traveled above the Arctic Circle
I'm allergic to tree pollen and suffer every March and April, until the trees are done torturing me
I love trees (photographing them, raising them, salvaging neglected trees, as well as woodworking)
I believe in teaching my boys personal and financial responsibility
I turn wood and create bowls. Did I mention I LOVE trees?
I have endless admiration and respect for people who are passionate about what they do, regardless of career (gourmet chef or garbage collector)
I was raised in a town of less than 300 people surrounded by cornfields, in Illinois
I couldn't carry a beat, if my life depended on it.
I played the bass drum in my high school marching band (we were State Champions)
I can drive 1,000 a day for a week straight, if there's the chance of one good photo at the end
I love teaching people photography!
I want everyone to enjoy photography as much as I do
Our family has spent six years camping in all 48 continental United States

Still not enough? A Little More Background
My love for photography started many years ago on a family vacation when I borrowed my parents 35mm camera. This is when I truly first remember "seeing" with an artist's eye. I began taking photos from strange angles and with weird exposure settings. I was experimenting and learning, and upsetting my frugal parents with "all that wasted film". I knew I was onto something.
I continued to pursue this new "vision" and took many different art classes. In high school, I was fortunate enough to take an early college figure drawing class at the Art Institute of Chicago. This changed everything and is what led to my scholarship and attendance at the Columbus College of Art and Design, in Columbus, Ohio. There I earned my bachelors degree in fine arts with a major in advertising design and many classes in photography.
Now, as the owner and creative director of Blue Sky Graphic Communication, Inc., I'm able to  incorporate my design and photography skills on a daily basis. My clients run the gamut from simple to complex, low budgets to large campaigns. The beauty of this is that no two days are alike and I always have to come up with something different. This has made me stay on my toes and acquire an interesting set of skills and experiences.
Besides my work-based photography, I also occasionally shoot assignments for various magazines, and produce ongoing collections of stock photography.
A real passion of my is infrared black and white panoramic landscape photography. Through the years I've been able to capture many scenes in infrared throughout our beautiful country. Several times a year I exhibit in various art shows where I feature my fine art infrared photography.
---
This blog is designed to share photography, tips, techniques, and how-to tutorials, as well as other inspiring photographers work. I believe we all have talents and experiences which are greatly enhanced when shared. Some say sharing ideas gives them away. I subscribe to the thinking that- "what goes around comes around". With this in mind, please enjoy the photos, tips, techniques, videos, and inspiration on this blog. I only ask that you share this in some way. Tell a friend, send a link, leave a comment, post a link on your site. Thank you.
---
 20+ Favorites
Rainy Days
Asics Running Shoes (Gel Nimbus 14)
Endangered Species Dark Chocolate with Hazelnut Toffee
Luna moths
Pandora: Visioneers Radio
Shooting stars
Clif Bar White Chocolate Macadamia Nut
Christmas on Wednesday
Chipotle Veggie Bowl; two scoops brown rice, one scoop each pinto and black beans, tomato and corn salsa, guacamole, lettuce
Lighthouses
Injinji Toed Running Socks
Wunderground iPhone App (just recently deleted the Weather Channel app)
Fourth of July
Lone Trees
The feeling after a long run
Antique 3D Stereoviewers
Pandora: Lumineers Radio
Basil
Darn Tough Socks
Snapseed iPhone app
Marathon Medals
Being asked a photography question