Tweet
5 Important Things Outdoor Photographers Should Know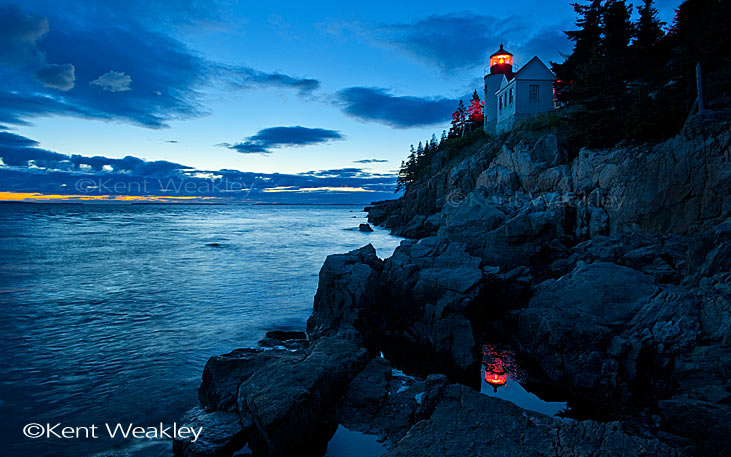 In the shot above, it was critical that I knew ahead of time the sunset time along with the tide schedule. Where I stood for this shot was four feet under water two hours later. And while it may not look like it, the water from the rising tide was relentlessly lapping at my feet.
Getting outside exploring and photographing go hand-in-hand. A little readiness and planning in advance can save time, trouble, and possibly your life. Whether you're shooting close to home or across the country, there are some things every outdoor photographer should know before heading out:
1. Navigational Data
GPS
Road Maps (paper in-hand)
Current road conditions
Routes (Plan A, B, & C)
2. Weather
Plan clothing to match weather
3. Ephemeris Data
4. Emergency Contacts
Local authority contact numbers
Local hospital or urgent care center
Vehicle assistance (rental company, AAA, etc.)
5. Gear Readiness
When was gear last cleaned? (camera, lens, all gear)
Camera manual packed
Photocopy of Troubleshooting Data (camera, lens, flashes, etc.)
Location of protective gear for camera gear
Are you an outdoor photographer? Would you add anything to this list? Leave me a comment below and let me know.
Happy Shooting!